Delicious autumn! My very soul is wedded to it, and if I were a bird I would fly about the earth seeking the successive autumns.
-George Eliot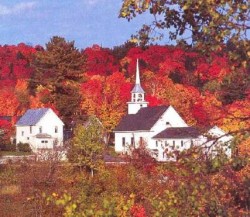 Autumn is upon us! I live in a part of the U.S. that is well-known for spectacular fall color—New England. People take bus tours of our beautiful Northeastern highways and byways to visit quaint New England towns with white church steeples, nestled in a sea of red, yellow, golden, and bright orange—a quilt created by the changing leaves. I feel energized by the cooler, crisper air and unmistakable action going on with all living things. It is a great time to contemplate how you handle change.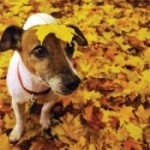 Last week I said to God autumn is a very spiritual season. God said, "I created autumn to raise money for the New England states." I explained that we are all born as green leaves and remain so to please the family tree but when the Fall of our lives arrives we shed the green and show our uniqueness and individuality. So live the message of autumn and display your uniqueness and beauty. God liked my comments.
Change is a fact of life. Many people spend so much energy trying to fend off change, yet changing is literally in our genes. Our bodies are constantly changing—getting rid of old, spent cells whether skin or red blood cells, while busily making more to restore and renew us. It has been said for many years now that the body completely renews itself every seven years. When we connect what our bodies do so well to the power of our minds, we can boost our immune system along with our self-esteem. The sense of empowerment that results from this Mind-Body Connection is one of total self-control. When you add spirit to that connection making a Mind-Body-Spirit Connection, you nourish your soul.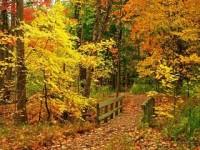 Autumn is the perfect time to reconnect with Nature. When I go for a walk in Nature, I listen. If you want to hear the voice of creation, find a special place and listen. Quiet your mind and all will be made clear to you by the voice that speaks to you. Through practicing Quiet Time, you will find your rhythm in the Universe. Once you have that rhythm, you can hear the celestial voice wherever you are speaking to you about creation, love, faith, hope, peace, revelation and enlightenment.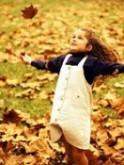 Whether you are looking out the big windows of a tour bus at the riot of color that is Autumn in beautiful New England, or taking a walk around your neighborhood in the Midwest or maybe the Pacific Northwest, let the visual beauty of this wonderful season touch your heart. Whether you are thinking about the goodness of God for creating these glorious changes or you have another spiritual sense of the season, open your heart to change, knowing it is as natural to our lives as breathing.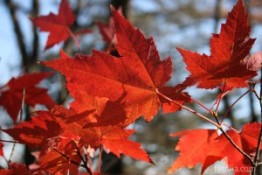 Resolve to welcome change as it happens—and don't be afraid to seek it out to enrich your life. Change your vocabulary and instead of describing problems and obstacles, describe chances for redirection when circumstances change around you. Change is the way of the World—the way of Life. See changes in your life as beautiful, glorious transitions—just like a New England Autumn. Remember, each of our four seasons is a beginning—none is an end.
Autumn is a second spring when every leaf is a flower.
-Albert Camus
Happy Autumn Blessings! – Bernie