If we have no peace, it is because we have forgotten that we belong to each other.
–Mother Teresa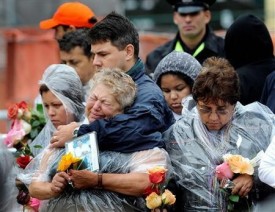 Joining with so many others here in our country and around the world to reflect on what happened a decade ago today, I find myself thinking about being a survivor. I wonder how each family member of a loved one lost that terrible day in September is doing on her or his healing journey. I want to share these loving, powerful words written by my friend and medical school classmate, Dr. Walter Menninger, that I think are so important for all survivors to remember—"Acknowledge that everyone has limits…and learn to read your own signals that the limits are being approached or gone beyond. And be comfortable in asking for help when your limits are surpassed."
I agree with Albert Schweitzer and his feelings about life because as a surgeon and human being I have tried to live his message. The following really touched me because it is something I do almost every day.
"A man is truly ethical only when he obeys the compulsion to help all life which he is able to assist, and shrinks from injuring anything that lives. Life as such is sacred to him."
"If he goes in the street after a shower and sees an earthworm which has strayed on to it, he bethinks himself that it must get dried up in the sun, if he does not get it back soon enough to ground into which it can burrow, and so he lifts it from the deadly stone surface, and puts it on the grass."
"He is not afraid to be laughed at as sentimental. Once it was considered folly to assume that men of color were really men and ought to be treated as such, but the folly has become an excepted truth."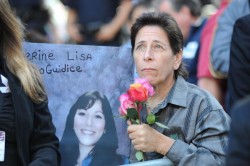 Whether you are a family member, a friend, or a co-worker, my hope is that all of you are on the path of healing that you found after the initial overwhelming grief of your loss. Grief and sorrow bring forth the tears that are the water which soften the soul and helps it to survive. Wounds that are still painful help us to define ourselves and lead us to the divine and give us the power to heal and be healers.
Here is a list of survival traits that I have learned over many years from my patients and personal experience. We can all use these traits on our healing journey.
Tell the truth
Live one day at a time ; no one knows what will happen tomorrow
Live life to the fullest
Share faith, hope & love with people
Don't internalize your emotions
Don't stop dreaming
Find your own spirituality ……….
Love unconditionally
Say It Today—"I love you and I'm glad you are alive."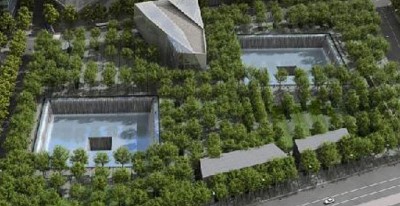 The magnitude of the events on September 11, 2001, has not diminished over the past decade. The impact on individual lives, on our Nation, and on the Global community is still ever-present. I believe we must let this tragedy redirect us to finally embrace a full commitment to Peace. The curse must become a blessing for us all. I'll leave you with the words of a great leader who dreamed of such a world—
"I refuse to accept the view that mankind is so tragically bound to the starless midnight of racism and war that the bright daybreak of peace and brotherhood can never become a reality…I believe that unarmed truth and unconditional love will have the final word."
— Martin Luther King, Jr.
–Love, Bernie