First published on October 6, 2011, in the Swampscott Reporter and reproduced here with permission.
In the following column, Nila Webster shares some great truths about having the diagnosis of cancer, one of them being that it is an extraordinary opportunity to learn. Nila recounts learning things that I recognize as crucial to the journey that begins with diagnosis. For example, she describes the importance of finding an oncologist who is both knowledgeable and empathetic. I call this forming an equal partnership with your doctor. I've written many times that patients should interview doctors and if there is any doubt that the doctor will accept you as an equal partner in planning and carrying out a treatment plan, you should immediately find another doctor.
With the wisdom she gained after her diagnosis, Nila describes a positive, holistic approach to cancer. Through her experience, we can begin to see some cancers as chronic conditions, and like the well-known chronic conditions of heart disease and diabetes, diet, exercise and stress-relief along with mainstream medical management are all part of an effective, holistic treatment plan. At the center of this approach is, of course, the Mind-Body-Spirit connection. As Norman Cousins wisely said, "It is reasonable to expect the doctor to recognize that science may not have all the answers to problems of health and healing."
Thank you, Nila, for sharing your positive, knowledgeable outlook with us
–Bernie
---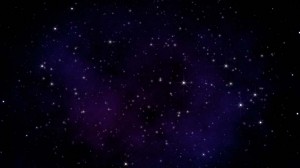 When I was diagnosed with advanced cancer, statistics gave me an 11 percent chance of surviving one year. Now, a year and several months later, I am healthier than ever. I am thriving on metastatic cancer. My massage therapy business is busier than ever, I am eating more wisely, exercising more energetically, and living more fully than ever.
Here are some realities I wish I had known during that shocking time that followed my diagnosis:
Take time to find a caring doctor, someone who is knowledgeable and empathetic. If the first oncologist you meet isn't for you, keep searching until you find someone who is. Share your concerns with your doctors, and ask them to articulate the best possible outcome. Establish positive ways of communicating between office visits.
Play a central role in your treatment plan. Envision your therapy as a positive energy that is helping heal your body. (I envision my tumor as a tiny purple star, and the therapy as a white light surrounding it and helping it get even smaller.)
Define to yourself what is helpful to you, and what isn't. Whatever causes you tension, eliminate. Find centers and programs that work for you, and like-minded people who support you. At MGH, I found the Benson-Henry Institute for Mind-Body Medicine, the HOPES program (which offers integrative therapies), the Schwartz Center for Compassionate Healthcare, and a newly-created radiology clinic that allows patients to review their scans in depth with a trained radiologist.
Believe that you are not a bystander, but an active participant in the process of your own life, no matter what. Believe you can make a difference in your own healthcare through eating anti-cancer foods, picturing yourself healthy and doing what you love, and learning about cancer.
Learning about cancer has helped take the negative mystic out of the word. I learned that we all have abnormal cell mutations, and in most cases, our immune system shuts these mutations down. I learned ways in which we can fortify our immune system through exercise, diet, and meditation. Most important, I learned to embrace what life gives us, and that everything that comes our way, even cancer, is an opportunity to learn and grow.
The word cancer, with all its gravitas, no longer carries the same weight. With breakthrough targeted therapy, which prevents cancer proliferation without harming healthy cells, cancer is taking on a new meaning. As my oncologist said, cancer can become a chronic but well-managed situation. Like any other event in life, cancer can come bearing gifts that lead to greater health and wholeness.