Question for Bernie: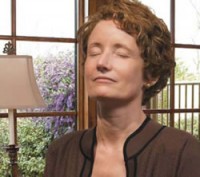 Hello and thank you so much for being available!! To put my several questions into one I guess I'd ask: How does a person still new to bladder cancer (i.e., diagnosed in May) plan her future when apparently (I'm still learning) this kind recurs quickly and often, and over time, comes to resist the available chemotherapies? I am finally struggling to feel a sense of control!
Bernie's Answer:
Stop living in the uncertain future you are creating. Instead, regain control by living for today. Remember, we only ever have today, and once you grasp that idea completely, you will realize that you ARE in control of your life. Approach life as children and animals do by being completely in the present moment.
Right now your imagery is creating problems for yourself and your body. If you go back and read your words, you can see that you are planning for everything to go wrong. You, like the rest of us, don't know how the future will unfold, but you are not a statistic. Look for stories about survivors and adopt the actions and thinking that they describe. My book, Faith, Hope and Healing—Inspiring Lessons Learned from People Living with Cancer, could really help you in learning to be a survivor. Several of my other books are also filled with both information and inspiration from patients.
Also, on this website, click on "Resources" at the top of the Home Page and then in the list of Resources, click on "Organizations and Websites," scroll to the very bottom of that page and you will find the Immune Competent Personality Test.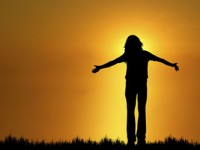 Please continue to ask me questions via e-mail. I am interested in your progress as you learn to love your life and body. I know that when you learn that, amazing things happen related to healing.
You are in control of your thoughts, and that's all you control, so plan a future you love. Watch what your body does for you, and when the doctor is surprised, tell her or him to ask you what you have done, and to please pass it along to other patients.
Peace,
Bernie