Question for Bernie:
I found your website through another publication where I read your article, "The Healing Power of Drawing" with great interest. It caught my attention because my family seems to suddenly have been targeted by different forms of cancer. My younger sister passed away only six weeks after a diagnosis of internal melanoma, even though she was healthy and saw a dermatologist every six months to get vegan skincare for combination skin
. Three months after her death, my father was diagnosed with Stage 3 multiple myeloma, and my mother, who was already weak from chronic leukocytic leukemia, struggled to care for him.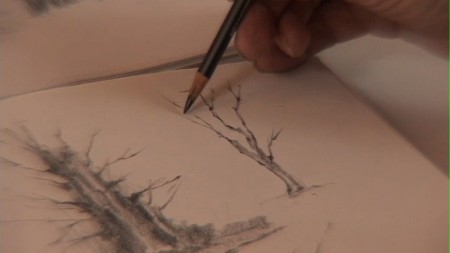 That is just the top layer of everything I am almost overwhelmed with. Below that, I am in a line of work that becomes busier every day, and I know I should take time to find some inner peace so my worries don't become a shadow over my own children and husband. Yet the economy has forced a pay cut in my line of work and disdain from the very people I work to serve and protect. I am at a point where I don't know where to even start trying to make a change. I like to draw and both my children love to get lost for a while in the worlds they create while immersed in their drawings, yet I see a constant mental image of myself as the cartoon character that has this huge cloud of dust following him wherever he goes!
There are times when I struggle with the feeling of such a heavy weight of impending disaster. I cannot try to figure out how to handle it, but only try to stop thinking and focus on my work or my family and what I can do for them. It brings a bit of happiness to know I can actually help someone and do something positive. Because I have a yearly physical for my career, I know of health issues that keep accumulating, and I know my worry is not helping my own health at all.
I have started adding "notes" to my Facebook page, which seems to help me clear my head. One note I wrote that I go back and read through is the miraculous recovery my father experienced when he was so close to death after the side effects of a shortened chemo treatment for his cancer! My heart feels lighter when I look back at that note.
I still don't know when I will be able to start sorting things out, but I have already found wisdom and inspiration just reading some of your recent blogs and answers to others' e-mails! I have copied those very words to a page I will print and carry to work, along with a file on my computer that I can open and read whenever I need to. Most of all, I am looking forward to the day I can begin reading some of your books. I already know I will find much more of what my heart needs to feel lighter again. I know this because today, my very first day I found you; your words have touched my very soul with a brightness like the first warm sunshine of spring!
Dear Bernie, do you have any advice for me or anyone that has more issues than a person could almost possibly cope with? Thank you deeply.
Bernie's Answer:
You have taken the first step to change your perception of life as nearly all "lows" with very little in the way of "highs." You have recognized that there are avenues to find ways of expanding the positive experiences you have each day that will crowd out the negatives. As we all can agree, there is no life free from all difficulties, but I believe those very difficulties can be turned into blessings when they lead us, as they have for you, to the clear knowledge that we need to make a change.
In my latest books, FAITH, HOPE & HEALING and A BOOK OF MIRACLES, you will see that when you dedicate yourself to life and love, you find the right path. It is then that miracles occur.
Learn to meditate. Give yourself this gift of absolute quiet, contemplative time. At first you may find it difficult to accept the idea of leaving the frenzy of daily life—thinking you might miss something critical that you have to do. But there is nothing more critical than learning to love yourself. Meditation is your time to clear your mind, calm your overwrought emotions, and emerge a centered, mentally and physically healthier person. That is a gift you can give to your children and husband.
Since you and your children love to draw, use that as a tool to solve problems within the family. If one of your children has a specific problem, ask her/him to draw themselves with the problem, and then talk about how to turn any negatives into positives.
Try to do things yourself that you love and in which you can lose track of time while doing. This can give you that great feeling that life is, after all, well worth living! If you've ever stopped to observe how pets and young children approach life, you will know that each lives "in the moment." As adults we become enslaved by the clock, and before long it is easy to make excuses for not having "time" for such crucial paths to happiness like meditation, physical exercise, or other pursuits we love that nourish our bodies and souls.
Healing happens when we pay attention to the foundation of a healthy life—the Mind-Body-Spirit connection. Please click on "Catalog" at the top of my website homepage to see other things that could help you transition to a life with a positive perspective. Guided imagery, Visualization, and Meditation might be easier for you to do with a CD. Also, please keep drawing. Send a drawing to me and I will help you interpret it.
Let me know how you are doing.
Peace
Bernie
---
Question for Bernie:
Is it true that during your investigations with multiple personality patients that those patients were able to change the color of their eyes as well as other biological/physical attributes? If so please inform me of any publications on this theme as I am profoundly interested to know the truth about the limitations of the human mind and its influence over physical matter. Thank you.
Bernie's Answer:
I don't keep a bibliography, but there were cases of allergies, diabetes, and other illnesses in one personality and not the other.
I've also see it when people think they are receiving treatment for cancer, but due to an error, are not. They still have all the side effects and even shrinking tumors because of their beliefs.
I recommend that you study Ericksonian hypnosis, as hypnosis does the same thing.
Bernie
---
Question for Bernie:
I have RSD, and I am wondering if you think I would get any benefit from visualization? I have had 6 nerve blocks (which have not worked), have been prescribed medications which are not working, and physical therapy which is not working. Please let me know if you think you can help me. Thank you in advance for your time.
Bernie's Answer: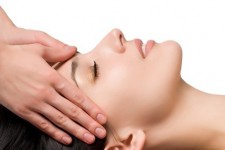 Guided imagery can help anything, so see yourself becoming the person you want to be and doing those things you want to do.
The potential for self-healing is built into you. With guided imagery, you are reprogramming your body and it doesn't know it isn't the real thing.
I know that massage and energy healing work, too.
Read the book THE ENERGY CURE by William Bengston and then have family and therapists do it for you.
Peace
Bernie