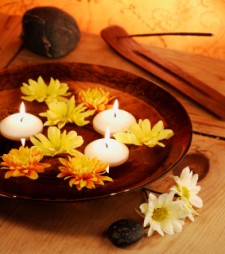 As an example of the wonderful way our Universe works, I received a question for the "Bernie Q&A Column" that appears every Monday, and separately, a heartfelt message from someone who healed successfully with the help of my books. After finishing the answer to the Q&A submission, I read the message from Irma V. Bijou. Amazingly, Irma's last sentence addresses the questioner's need perfectly.
First, read the "Question for Bernie" and my answer. Then read Irma's short story of her healing journey. Great thanks to both for sharing with us here on the website.
Question for Bernie:
Hello Bernie. I am 65 years old. My faith has been growing for this past month, but I seem to have this fear that keeps coming back to me about the future. Is there anything that I can do about this right now??!
Bernie's Answer:
When you find yourself dwelling on what the future may hold, stop and bring your focus back to the present– to the day you are living in—today. I have seen people emerge from depressions and begin to live positive lives again by simply learning to live in the present moment.
Worry accomplishes nothing because it is not based on fact. Percentages vary, but it is generally agreed that what we worry about almost never actually occurs.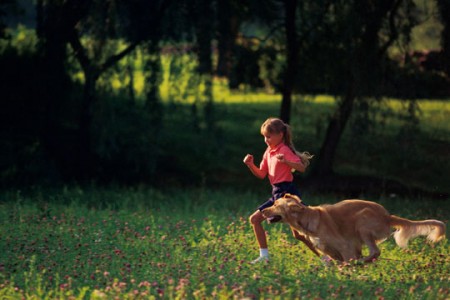 Renew your ability to live in the present moment by observing and imitating behaviors of children and animals. We can recapture that sense of abandon as adults and experience real enjoyment in the life we are living.
BREATHE—if you don't regularly meditate and have not learned about breathing, find a class or get a CD that will teach you this very effective way to calm your mind and body. Find books, including mine, that will teach you about the importance of the Mind-Body-Spirit connection.
Remember always, you are in control. Use these great tools like meditation, guided imagery, and visualization to help you be a strong, effective guide for your life. Pray or use a mantra when you meditate.
Think of things that have made you really laugh in the past. Do this as often as you can. Laughter is an immediate stress reliever.
If you don't already have a beloved pet, and it is something you would like to have, then bring that unconditional love into your life.
Do what makes you happy by letting your heart make up your mind.
Read the books of the wise sages of the past and you will find that the human experience has not changed very much. The key to a happy, fulfilled life is really how we manage our minds. Here is a quote to remember from the great Albert Schweitzer, "When the day ends and the sun sets, I let my troubles go."
So remember, when you put your troubles away with the sunset, you make room for blessings to fill the next day.
Peace,
Bernie
It Is All About Love
by Irma V. Bijou
When I was a child, I thought from my heart, that we were here to help each other. Now, 50 years later, I still believe this to be true. In 1994, I dealt with a cancer situation myself, and Bernie Siegel's tapes helped me to deal with stress and anxiety, and strengthen the hope and Will to heal in a relaxed way.
Now, many years later and cancer free so far, I have come to reaffirm that love is what is most important–sharing, caring and living life to the fullest. Healing is not just about the body because what does not cure the body heals the soul, and this is most important. Since we are impermanent and transitory in this world, it is important to live deeply every single day.