Question for Bernie:
Hello. First of all, thank you for your wonderful work for Humanity. A friend of mine has recently been diagnosed with a recurrence of cervical cancer plus a biopsy shows cancer in the liver as well. She is 61 years old.
My friend is an extremely spiritual person who has meditated for over 30 years and is very at peace with her diagnosis, believing it to be God's Will. As her friend who also believes in God's Will but wants my friend to fight for her life, I am wondering which of your books and/or audio CDs you would recommend that could inspire her to work toward healing.
I believe she would be more open to listening to visualization techniques rather than reading a book. But what would you recommend?
Thank you so very much for your kindness.
Bernie's Answer: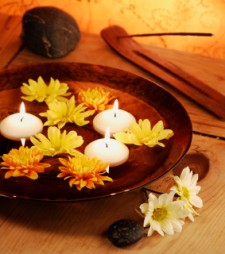 Three of my books would probably be very helpful to her perception about whether she has any say in her fate. Tell her that God doesn't give people cancer—if you believe that, then you believe that if you lost your car keys, God wants you to walk home.
Here are the three books I recommend your friend start with—and you can read them right along with her:
* Faith, Hope, and Healing
* A Book of Miracles
* Love, Medicine, and Miracles
Review the various CD selections in my catalog and choose something that seems appropriate to your friend's personality. Here is a wonderful quote that might also help her:
"What happens when people open their hearts?"…
"They get better."
― Haruki Murakami, Norwegian Wood
Peace,
Bernie
---
Question for Bernie:
A month ago, during his yearly physical, it was found that my husband had lost quite a bit of weight. This lead to a chest x-ray showing a mediastinal mass, which lead to more CT scans, one showing a mass on his kidney. He has since had a liver biopsy which turned out to be 'non diagnostic' and after being on vitamin K for 7 days, he will be having a biopsy of the kidney mass.
He is extremely depressed, scared, apologetic, gloomy…every emotion you can think of EXCEPT positive. I am trying my best to be positive but nothing seems to work. He feels well and continues to work but emotionally he behaves like a walking dead man. I have no idea what to do to help him.
I just got your newest book, A BOOK OF MIRACLES, and have downloaded some of your other books from iTunes. Do you have any suggestions as to how I can improve his outlook? I know attitude is half the battle.
My husband says that once he knows exactly what he is fighting, he will fight, but until then he is just too afraid to do anything…he is only 56 years old and until now has been perfectly healthy.
I have no idea what I will do without him and I need him to be strong—he is my rock and I cannot bear to see him like this.
Thank you for any help you might offer.
Bernie's Answer:
See if he will read or listen to my books. If he is interested, then that is a sign of survival behavior.
Remind him of his potential with love. Don't criticize him because he needs to wait until he has a specific diagnosis. Be his advocate to get him what he needs.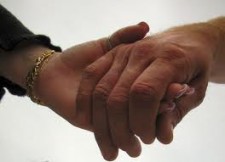 Be a coach and guide him to resources like my books and CDs on visualization and meditation once he does feel that he can begin working on healing actively. Let him know you are there for him every day—he will begin to realize how much strength you have. He needs you to be his support during this period and you must try very hard not to make him feel that he is letting you down or making life harder for you. He is the one with the healing challenge.
Men think and try to problem solve—it is not in most men's nature to share feelings or understand that they can let their hearts make up their minds for them when they are facing a major health challenge.
Help him look at his recent life and see what events may need to be resolved, healed or abandoned. Try to eliminate negativity from your lives, whether that be in the form of a friend or friends who are always negative about everything, or an involvement of another kind that brings anxiety into the environment.
Maximize all the joy-producing activities and people in your life together and his life individually.
Ask him why not try using imagery to see all masses disappear before the next test and biopsy. Talk to him about loving his body in spite of this recent difficulty—tell him it is not helpful to his healing if he makes an enemy of his body.
Find as many references to the power of the mind in the Mind-Body-Spirit connection that is now part of mainstream medicine at many major medical centers in the country. Studies have validated that positive imagery and other techniques (meditation, visualization) have a direct and powerful effect on survival.
Please let me know if there is more I can do.
Focus on enjoying the day and not worrying about the future which isn't here yet. Spend all your energy living "in the moment" as a model for your husband.
Peace,
Bernie