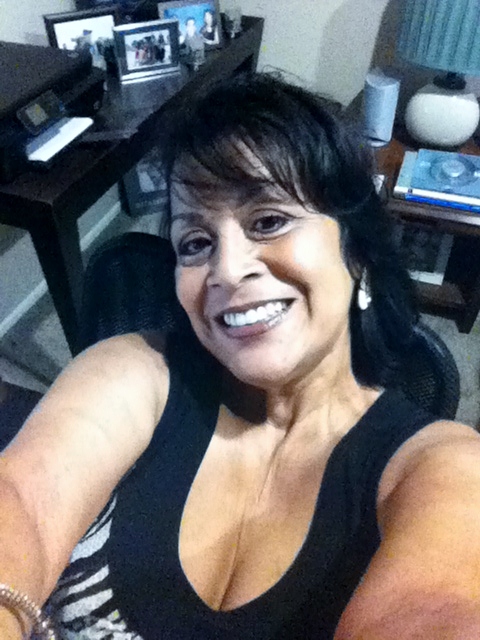 Twenty-three years ago, my husband and I welcomed our son into this world. Our lives were as planned—married, buy the house, save money so I could be a 'stay at home mom' and then have our baby. That was our "plan."
Unfortunately, cancer has a plan of its own. One month after my son was born a lump in my neck began to grow and ultimately required surgery. After the first surgery I was informed that I had thyroid cancer, and that although thyroid cancer was one of the easiest to treat, mine had spread into the lymph nodes.
Over the next three months I had an additional two surgeries both of the neck and chest. My doctor referred me to an oncologist for his opinion. I went in for a consult. That day was the worst day of my life! I was told that I could not have any more children for fear of the cancer spreading, that I was a walking time bomb, and that based on the aggressiveness of the cancer, I would be lucky to see my son turn two. I remember leaving his office and walking into the elevator just thinking …"Let me just go home and wait to die."
A few days after that, my girlfriend came to see me. She gave me a book in hopes of lifting my spirits. The book was Love, Medicine, and Miracles by Dr. Bernie Siegel. That day was the first time I ever heard his name. I set the book aside without starting it for a few days, but it kept calling me and calling me, so finally I decided to start reading it.
I was immediately immersed in this book. I had never heard about "mind/body connections," etc., but I read the entire book in a couple of days. It was so real in my situation that I made a lifesaving decision. I would not let allow anybody to tell me when I was going to die! I was going to fight back with the power of my mind behind me.
I became a team player along with my surgeons and doctors. I searched and found positive doctors who believed that I could survive. I underwent six years of radiation treatment and 13 surgeries which entailed the removal of half of my neck and pain beyond belief.
My son is now 23 years old. I remember the sense of achievement I felt when I saw him graduate from kindergarten thinking this may be the only graduation I will share with him. Last year I was present to see him graduate from college. The feeling now is surreal.
My battle is ongoing, with MRIs and another radiation treatment just last year. Although I appreciate the work all my doctors have done in the past 23 years, I give Dr. Siegel 100% of the credit for my being alive today. He taught me the power of the mind and how that power affects our illnesses. I learned this and have practiced as Dr. Siegel advises over and over. When a scan would show more cancer, there were times I wanted to give up but I knew if I applied what I learned from Dr. Siegel about the power of my mind to overcome these setbacks, I could go on.
I have read the same book about 10 times in the past years. It gives me the powerful tools I need to go on with the confidence that I can prevail, and most of all to be happy and live life to the fullest. Dr. Bernie Siegel saved my life. I say that with 100% certainty.
Thank you Dr. Siegel
---
A Comment from Bernie
Dear Becky,
Thank you for sharing your story and no doubt inspiring others to reach within and find their own power in the Mind-Body-Spirit Connection. I know all readers are rooting for you, as I am. You are a great example of a strong, intentional person. We are all lucky to know you!
Peace,
Bernie