Bernie's Welcome Back to Nila ~
It is with the greatest pleasure that I welcome Nila Webster back to share her update to the wonderful blog post she sent to me just over a year ago on October 21, 2011.  Please revisit that great post by clicking on the link at the end of Nila's post today.
Nila has woven some of my beliefs about healing and survivor behaviors into her approach to life with cancer.  But I'll let her tell you how she is doing now in her own words.
Thank you, Nila, for continuing to inspire us with your story – and yes, it is most uplifting.
Peace to you,
Bernie
~~~~~
Nila writes in November 2012
Dearest Bernie,
Still thriving over two years with the Stage 4 diagnosis, and so glad to pay tribute to you in another essay for our local paper.  It is a joy to refer others to your books.  Also, I think you will especially like the last paragraph, which essentially says, whether I live two more months or two more years, if I think that cancer is one of the greatest blessings of my life, that is a truth which lights the way for my path.
Oh, Bernie, how you have been a guide.
Please share this update with readers on your website if you think it could be uplifting to them.
Peace, love & healing,
Nila
---
A year ago, I was fortunate enough to write of my diagnosis  during National Breast Cancer Awareness week. In the spirit of positive energy, which truly heals, I am grateful to share with readers that even a diagnosis of Stage 4 terminal cancer has hope, lessons and hidden blessings.
I am not a Pollyanna. It has been more than two years since my diagnosis, and I still remember that first shocking sleepless night after I'd been told. I remember the surgery, the chemotherapy, the side effects and the challenging medical encounters. I know the painful physical realities, and emotions, the word "cancer" engenders. I also know cancer has brought me lessons which have turned into blessings.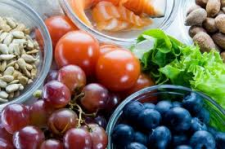 One lesson I have learned is that cancer is not a devouring mystery; it is a physical phenomenon that can be aggravated by inflammation, often caused by stress and certain foods. Likewise, other foods contain molecules that literally fortify the immune system and help shut down cancer growth. I found a list of anticancer foods in a book by a doctor who himself had been diagnosed with cancer, and who went on to live a beautiful, fulfilling nineteen years after his diagnosis. Anticancer by David Servan-Schreiber, MD, PhD has become one of my greatest guides and teachers. Further recommended reading: Love, Medicine & Miracles by Yale surgeon Bernie Siegel, MD, Getting Well Again by oncologist O. Carl Simonton, MD and Prepare for Surgery, Heal Faster by Peggy Huddleston.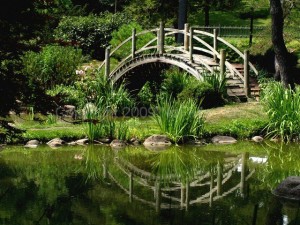 I also learned that meditation, or engendering what Harvard cardiologist Herbert Benson calls the relaxation response, can create physiological changes that are optimal for our immune systems. When we are stressed, we experience the stress response: our heart beats rapidly, our breathing becomes labored, and our body secretes chemicals that cause inflammation and impede the function of certain white blood cells — the very white blood cells needed to eliminate cancer. Meditating has allowed me time to envision what my body is capable of: producing natural killer cells that specifically target and eliminate cancer cells. Knowing that my body possesses its own defense against cancer energizes me and gives me renewed hope.
And I learned that while most doctors are in touch with the truth that compassion heals, some are not. When this happens, it is our invitation to pursue caregivers who truly care about us not only as cancer patients, but as human beings. I've learned to tell my doctors what is helpful and important to me, and I've learned to change physicians if I do not feel supported. Standing up for ourselves in a hospital setting is not easy, but in advocating for ourselves, we strengthen our immune system and cleanse ourselves.
Cancer has afforded me time not only to learn, but also to engage in acts of self-care that before the diagnosis, I would not have permitted myself. In receiving integrative therapy, such as acupuncture, Reiki, and Polarity, I am giving my mind, soul and body a chance to heal.
That we have a choice in how we approach our health, our sickness, and our lives, is a gift. Early in my diagnosis, a beloved friend who is a pediatrician gave me this quote: "It is only what we think it is." Whether I live two more months or two more years, if I think cancer is one of the greatest blessings of my life, this becomes a reality which lights the way toward whatever comes next.
First published in the Swampscott Reporter, October 2, 2012.
Nila J. Webster is a licensed massage therapist with offices at 440 Humphrey St. in Swampscott, and later began to teach students how to write a nonfiction book. She is also an author of children's picture books and has visited the Swampscott Middle School to talk about her books and creative writing for the last five years.