Question for Bernie:
I wished to share with you how after reading your book back in 1993, and putting into practice your thoughts and ideas along with the Teachings of the Writings of Baha'u'llah, the Prophet and Founder of the Baha'i Faith, I am still on my feet and physically functioning well.
For some reason, my body has recently produced two meningiomas that have calcified in my skull. Do you have some thoughts for me to assist in healing? I am 64 years of age, a woman, and mother who resides on my own!
Bernie's Answer:
In a spiritual sense, work at creating a life you can love and love your body unconditionally—even with the imperfections of the meningiomas.
Also ask yourself what words describe the experience of having meningiomas.  Are you angry because they are there; are you afraid; are you feeling negative about life?  Are there any physical symptoms that you can describe like pain.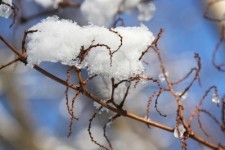 Now think about any people or situations in your life that also fit any of the words you used to describe having the meningiomas.  Is there anyone you talk to who is always negative about things?  What about people or situations that make you angry or that expose you to anger from them? Then eliminate those people or situations from your life.
Use visualization to see the meningiomas shrinking from God's light, melting them as if they were ice or to stopping their blood supply and nourishment—whatever feels right for you to visualize.
Finally, put this in a positive light by asking, "What am I to learn from this experience?"
Peace,
Bernie
---
Question for Bernie:
I am writing from Verona, Italy, hoping for your opinion on my following health problems.
The first problem is that I have suffered for 20 years from atrial fibrillation and slight prolapse of the ventricle. After treatment by cardiologists for five years, I thought the problem was behind me, but now I find it is not.
Secondly, I had surgery for periarthritis of the right shoulder but the pain is still there.  My third problem has been with me for three years during which attempts have been made to repair the patellar meniscus of my right knee.  The pain remains but no more treatment is planned by the doctors.
How can I solve the biggest problem, namely that of the heart?  I would be very grateful to also know your thoughts and advice for the continuing shoulder and patellar meniscus problems.
Bernie's Answer:
Our bodies cannot thrive in negative conditions.  The first step toward restoring your health is to find a life you can love.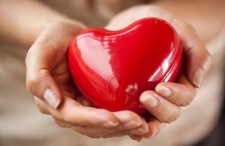 Start now to look at your body—especially your heart—with only loving thoughts.  Eliminate all thoughts and feelings about your body that are not loving, positive ones.  Do not see your body as the enemy.
Get in touch with your feelings and follow them instead of what you think.
Arrange your life to include loving actions for your heart like playing classical music with a slow beat, and then picture your heart beating regularly at a normal rate of around 65.
Take the supplement Coenzyme Q10 for your heart muscle, and also the supplement D-Ribose
These are supplements and not medications a doctor has to prescribe.
Bernie
---
Question for Bernie:
I read one of your books and found it very helpful. My best friend, who happens to be my ex-husband and father to two of my children, has Stage 4 melanoma.  It has progressed to many other organs, and I want to know what to expect during the process.
His doctors give him less than a year. He is still feeling good and able to go to work.  What can I do to support and help our kids and him? We are all very scared and determined to support him in any and all ways we can.
Bernie's Answer:
Please get him my books and read them along with him.  He will learn, and you can reinforce, that he has the potential to exceed expectations and heal.
Work at creating a life he can love and help him love his body, even with the melanoma, and not to think of his body as the enemy.
Get him started on visualization techniques and create a quiet space and regular time for him to do it.  He can see the areas in his body affected by the melanoma as melting away like ice or choose whatever works for him to see the disease shrinking and leaving his body.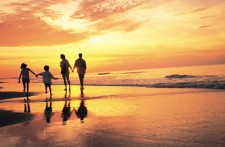 Ask him what negative words he would use to describe his illness.  Then ask him to think about anyone or anything in his life that could be described using those same negative words and eliminate them from his life.
The four of you must resolve to love your fate and ask "What am I to learn from this trip through hell."  Every time you substitute loving for resisting, the body-mind-spirit connection is strengthened.
Peace,
Bernie
---
Special Post:
Please read the inspirational message that Linda Sanchez wanted to share with my readers.  Thank you, Linda.  Your words will help many people. ~ Bernie
Return to the Light
by Linda Sanchez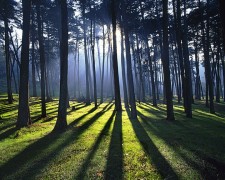 I bought your book Love, Medicine and Miracles last year and listened to your meditations.  I wanted to share my recent experience with you.  I was very sick but the doctors don't know what I had or why I healed.  I heard your interview on The Healthy Wealthy Evolution Summit and was inspired.  I felt drawn to sharing my story of healing.
Thank you for all that you do to help people understand healing.