Question for Bernie:
I finished chemo in December.  Since then I have worked hard to build up my strength by walking.  I finally got up to a little over a mile at the time several times a week.  I am also trying to start eating healthier foods.  This is something that requires a lot of effort for me because of old habits. I still don't eat much at the time, but I'm trying.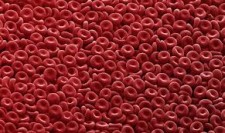 Last week I had a checkup and everything looks great.  The doctor said I am still a little anemic even though all of my tests were good.  She attributes this to the fact that my bone marrow is still not producing enough blood cells.  I agree with her, but I have always been a little anemic anyway even when I am well.  She says the only thing I can do on my own is to keep exercising, eating healthy, and let my bone marrow naturally heal itself.  I am all for that.
My question is what foods are the best for building healthy blood cells?  And is there anything else I can do?  I am using positive affirmations and imagery to encourage my bone marrow to get healthier.
Thank you so much for all your help.
Bernie's Answer:
When you do your imagery, picture your bone marrow producing blood cells of all varieties.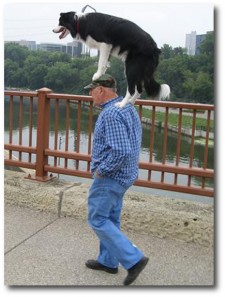 Find a naturopathic physician who can advise you on which vitamins and other supplements are most effective for you.  You need enough iron and the naturopathic physician can also help with that.
Another very good resource for information and getting supplements online is www.lifeextension.com.
As your doctor told you, keep on exercising.  If you don't already have a dog and like them, I recommend getting one.  Go to a shelter and find a dog you like that's young and is a good walking breed (or a combination breed).  Having a dog depending on your for daily walks is a great motivator, plus you get unconditional love and lessons in how to live in the moment—which is the key to happiness.
Peace,
Bernie