Question for Bernie:
First of all Thank You from my heart for all the life affirming and enhancing words that you share in your books, on your CDs, and in your blog!
I have an overwhelming sense of loneliness, and lack of meaning, while I am also recently full of contempt for everybody more or less, including myself, and fear.
My hope of things changing for the better; including physical health, my relationship with a higher power, myself, and others seems to be taken over by the increasingly stronger negativity. It feels like I have tried my utmost for a solution and struggled so hard for such a long time that I am at loss to what to do. I know it is love that I desire to be, have, give, and receive, but I am experiencing less and less of that, and more of the opposite.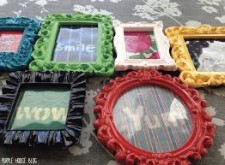 As a result, I am starting to feel disillusioned and bitter and helpless, and  the sense of wonder, awe, and grace I was blessed with having experienced is now seldom found.  I find it increasingly difficult to try to love myself and life, and this makes me feel ashamed, not being able to appreciate the wonder of existence, that which is, no matter what.
I have no pictures of myself as a baby that I can put up, my health and finances doesn't allow for a dog, my mental and physical energy and stamina (CFS/ME) is severely limiting the activities I can do, etc. Can you please give me some encouraging words, thoughts, feelings? I would also like you to be my Chosen Dad! Thank you
Bernie's Answer: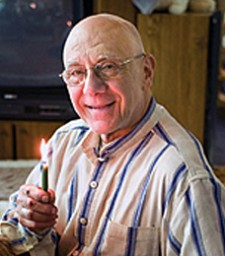 You can now say that you have a CD—I am pleased to be your Chosen Dad.
My first fatherly advice is this—repeat these words throughout the day:
Thank you for everything.
I am happy i am healthy.
I love my life.
I have no complaints whatsoever.
Any living thing is good for you to love, from a dog to a hamster to a plant.  Pictures of you at any age are good to put up and give yourself  love anytime you look them.
As your CD, ask me to help you find mottoes to live by if you are having trouble writing them down to post around your home.  And, of course, you can even put my picture up somewhere as a reminder that you now have your very own CD.
Remember that everyone is wounded, so share your wounds and help others, too, as you do.  Also read the book  The Human Comedy, a novel by William Saroyan.
Peace,
Bernie