Question for Bernie
On May 3, 2013, I had extensive surgery for ovarian cancer; then I had five months of chemo.  I had a clean scan in October.  On April 2, it was discovered through mammography that I had breast cancer which was not going to kill me.  I had a lumpectomy and have started radiation.
I had an unscheduled scan last week and the doctor saw a mass in my abdomen. She said it was plum sized and on the ventricle cuff of the vagina; it looks encapsulated.  I reminded her that she said the same thing the last time, and she did not answer that.  I will have surgery on June 6, followed by radiation.  That's the plan.  I'm scared and wondering if I have only a few months to live.  All my affairs are in order.  I don't know how to get through whatever life I have left now.
Bernie's Answer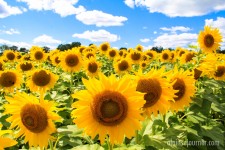 None of us knows how much conscious time we have left.  The important part is to find what does make you happy and do it so your body gets the message that you intend to LIVE.
Work on establishing relationships with all living things.  Visualize what you desire your life to be and you will create it; have faith and believe.
Feel free to share anything else you want to with me.  I know "it ain't easy" but the potential always exists.
Peace,
Bernie
Question for Bernie
Thanks for responding so quickly.  I guess I wanted your opinion as a doctor about my chances.  I have a 94 year old father who needs me and so I cannot die.  No one likes him and no one will tend to him.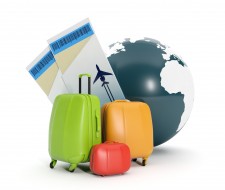 I have a husband and a cat who are pretty much always around me.  My daughters keep in touch.  I read obsessively as it is my favorite "get away."  I want to travel and am mad because my niece is visiting from Georgia for only three days when I will be having surgery.  I was also supposed to run my father's birthday next weekend and have had to put that in my kids' hands.  I have always had a problem with depression, but THIS time it's based on reality, I think.  I mean, three cancer operations in a year, blah, blah, blah. I think my doctor was trying to give me hope, and I looked at the dark side instead.
Bernie's Answer
I want you to live for you and not your father.  Let me ask you this—when he dies does that make it okay for you to die?
Be your own child and care for and about yourself.  Depression, like hunger, signals that you need to nourish your life.  Seek those things that lift you up and show you that you deserve to live and to be happy.  Remember, charcoal becomes a diamond under pressure.  I interpret that as saying that one can turn "pressure" into a positive if it motivates you to seek out the nourishment you need for your body, mind, and spirit.
If you always choose to look at the dark side, you will live it.  It is your choice—no one else's.  You can also choose to turn around and face the sun, and when you do that, all shadows and dark sides are behind you.
Peace,
Bernie