Dear Everybody,
Keep this quote in mind as you read these thoughtful, important words below from Slovie Jungreis-Wolff:
"The Best Sermons Are Lived, Not Preached."
~ Kenneth Burke, 1924-1966
The following is excerpted and edited by me from an article by Slovie Jungreis-Wolff entitled:
In Our Self-Absorbed SocietyHow Do We Instill Compassion in Our Children?
by Slovie Jungreis-Wolff
Danny Keefe, seven years old, is a high school football team water coach. Little Danny calls out, "Do you need a water?" But it is very difficult to understand his words. Danny had a brain bleed after birth and suffers from apraxia, a miscommunication between the brain and muscles in the mouth. His father shares that the doctors were extremely pessimistic about Danny's prognosis. They said, "Whatever you do, don't expect much. He may never walk. He may never talk."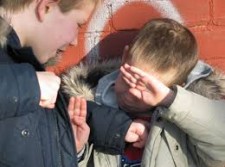 Danny defied the odds. He has not only come to love life, he loves to dress colorfully as well. Since the age of two, Danny insists on wearing a button down shirt, jacket, tie, and often a fedora. In school, kids have made fun of Danny and bullied him. They could not understand his words; they could not understand his attire. "Hey, listen to this kid, he's speaking Chinese!" they mocked. Danny's mother cries as she describes his request to bring a world globe to school to show that he really does come from the same country. Danny is eager to make friends, but kids in school have acted in hurtful ways. They took off Danny's hat and threw it into the mulch, and then they threw mulch on his hair. Danny says that made him feel very sad.
Danny's older brother Tim, and his best friend Tommy Cooney, play on the Bridgewater Badgers. Tommy is team quarterback. When he heard about the bullying of Danny, Tommy decided to do something to boost Danny's spirits. He got his football teammates and friends to declare Danny Appreciation Day. They dressed like Danny, wearing suits and hats, and cheered his name, "Danny, Danny!"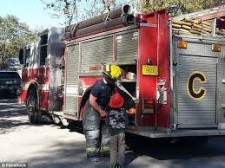 A fire truck came to pick Danny up and gave him a ride to their school. The boys surrounded him with friendship and played football with him. When asked why they did this, Tim and Tommy responded: "To show that he's a person, too. He may dress differently or talk differently, but he has feelings." Danny describes the moment as "The most best day." The story went viral. Danny and Tommy were interviewed on TV. Tom Brady offered them tickets to the Patriots season finale commenting that we can all learn from the way these boys stuck up for their friend. One year later, Danny is described as happy, feeling confident, and still enjoying his job as water coach.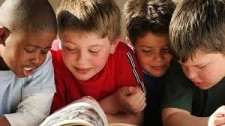 We all want to raise such kind kids who take a stand against bullying and show incredible compassion. Are we succeeding? Why does it sometimes seem as if we are surrounded by selfish, self-absorbed kids? The Message at home is the issue. Love is the answer. The loved child respects other children and acts in a life-enhancing manner.  Here is an excerpt from an interesting and important study from the Harvard Graduate School of Education:
A group at the Harvard Graduate School of Education released the following information: About 80% of the youth in their study said that their parents were more concerned with their achievements or happiness than whether they cared for others. The interviewees were also three times more likely to agree with the statement that 'my parents are prouder if I get good grades in my classes than if I'm a caring community member in class and school. Only 20% of kids felt that their parents genuinely believe that caring for others is a greater priority than acquiring happiness or achievements. In another study of Harvard students 98% of those who didn't feel loved by their parents suffered a major illness by middle age while only 24% of loved children had.
Parents may believe that they are sending the right message, but only 20% of kids interviewed felt that their parents genuinely believe that caring for others is a greater priority than acquiring happiness or achievements and impressing the neighbors. We are sending our children a mixed message which is that, yes, we want to raise moral and kind kids, but a successful, happy child is the real goal for many parents. We need to give our children mottoes and guidelines to live by which are life enhancing for all involved, and realize success is not about material things but about making a difference.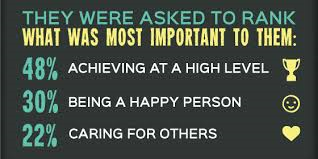 Perhaps we have become too consumed with the accomplishments of our children, neglecting the responsibility we have to mold them into more compassionate beings. In a world where there is great pressure to perform, maintain a high grade average, and join after school activities and sports teams, where does kindness fit in? In our Selfie Society, how can we help them refocus on the needs and feelings of others?
Dr. Weissbourd and his Harvard team, Making Caring Common, recommend the following five tips to raise moral, caring children:
1. Make caring for others a priority. Help children balance their needs with the needs of others.
2. Provide opportunities for children to practice caring and gratitude. Daily repetition makes caring second nature.
3. Expand your child's circle of concern. Challenge your child to learn to care about someone outside his circle.
4. Be a strong moral role model and mentor. This means that parents practice being caring, honest and fair and become role models for their children.
5. Guide children to manage destructive feelings. Our ability to care for others is often overwhelmed by negative feelings like shame, envy, or anger. We need to help our children learn how to cope with these feelings productively. The way to do that is by parents seeing that children grow up with love and self-esteem, and not guilt, shame, blame, rejection, and abuse. Let them know we are not here to impress the neighbors with material things, but we are here to make a meaningful difference in their lives. More to follow.
Peace, Love & Healing,
Bernie
NOTE:
We currently have a cancer support group the second and fourth Tuesday evenings of the month at Coachman's Square at 21 Bradley Road, Woodbridge. If interested contact Lucille Ranciato lrancia[email protected] 203 288 2839; or myself [email protected]