Question for Bernie
I have a question about forgiveness.
I know that it is important to be able to forgive yourself and others in order to help your body heal, but I have a really hard time forgiving my brother and my mother. When I was a child my mother would always tell me that I was bad and would call me a witch. Later in life, this name calling continued and my brother, who is five years older, also started calling me bad names.
In my thirties, I met my husband and moved away from Europe to the U.S. I was finally far away from both of them, but I was not very nice to myself, as I continued viewing myself as stupid and bad. Not surprisingly, two years ago I was diagnosed with colon cancer at the age of 44. I had emergency surgery to remove a blockage and six months later the cancer was back and spread.
I went back home to Europe to stay with my brother and mother. I know this is crazy, but somehow I thought they would understand and it would repair our relationship. I was there for four months and it was the most horrible experience I have had—more horrible than being diagnosed with cancer! I tried several natural treatments while I was there and nothing worked. As soon as scans showed further spreading of my cancer, my brother and mother could not wait to put me on the next plane back home. I remember not feeling anything, I did not cry on my flight back home. I was all alone and I felt numb.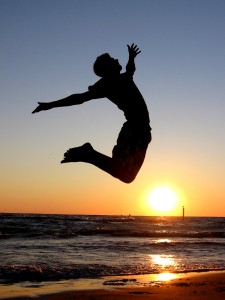 I accepted the fact that I just needed to go home and live the time I have left in piece. Surprisingly, I got better when I got home and started chemotherapy. But last fall, after nine months, I had to switch to another chemo as the first one stopped working. Now the second one seems to not work anymore and we might have to switch again.
I have been working with a nutritionist and have cleaned up my diet, but I know that I am still stuck with psychological wounds. At first I had so much hatred for both of them, but slowly I am beginning to not care about them (I am working with a therapist). But, I don't know how to forgive them? I just want them out of my life as they are the cancer in my life! I really feel that I will not be able to heal until I resolve this issue. I want to live, I really do!
Bernie's Answer
Yes, the words from both your mother and brother hypnotized you at a very young age into thinking so poorly about yourself.  As one woman said, "My mother's words were eating away at me and maybe gave me cancer."
But, the good news is that you can forgive, and then abandon your past so that you can give yourself the gift of a quiet mind. Quiet your mind by creating a still pond in which you will see your true reflection—who you really know yourself to be.
It is this authentic self that opens itself to healing without questioning your desire to live. Your authentic self is interested only in giving your body the message that you intend to LIVE. The true you knows you are entitled to love from other people besides your family members who have not been supportive at all.  The fact that you left them again after realizing that their behavior was even worse toward you, shows clearly that you already love yourself and your body. You left to protect yourself.  That is survivor behavior, and it is from this position of strength within you that you can forgive them and let them go.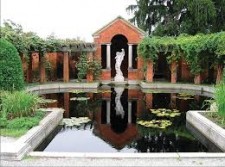 You are loved, and I am your CD (chosen dad) here to help you.  As your CD, I want you to stop punishing yourself by going back to your mother and brother. They grew up without love also, but you have chosen to recognize that your focus must start with finding your authentic self, and putting that first.  None of us can really feel love or even give it completely if we don't love ourselves first and foremost.  It is not being selfish, as many people might think—it is being selfless. When we love ourselves through knowing our authentic self, no one's words can really harm us.
Learn to express yourself as what I call a love warrior. Call, e-mail, or write a letter to your mother and brother telling each that you are just sending your love.  That's all you have to say.   Be a love warrior for several months every day, then skip a day and see how they react.
Put pictures up around the house showing you as a child or young adult, and each time you look at one, love that child in the picture.  Now, you are to be your own loving mother.
See the resource below, too.
Peace from your CD (chosen dad)
Bernie
Those seeking more information on customized cancer care and research programs can:

▪        Visit www.is-canceralliance.com
▪        Call international strategic cancer alliance at 610 628 3419
▪        E-mail [email protected].