Question for Bernie
I was recently diagnosed with Stage 1A multiple myeloma.  I suspect that there is a strong existential component to this death threat in my body.  After my husband died nearly 4 years ago, I pretty much gave up on wanting to live and progressed well through the challenges of healing.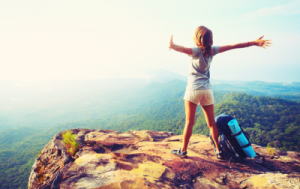 I have someone in my life to love now, but have been sensing how I hold back.  I seem afraid to grab life wholeheartedly.  This seems similar to how the myeloma threatens me at the core of my being (in my blood and bone marrow). Can you suggest any thoughts that can help me regain my relationship with life?
Bernie's Answer
Yes, I can suggest that you embrace the belief that you, along with the rest of us, need to create a life you can love and a body you can love.  Don't make your body the enemy. If you love your body unconditionally, it will respond as a whole system that is much more than just the sum of its parts.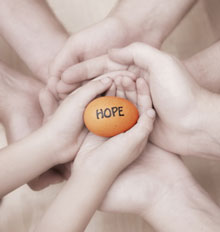 That response of acceptance for your body just as it is right now will strengthen your immune system.  This part of the healing picture must be there in order to make other things you are doing to heal more effective. Quiet your mind with meditation or visualization or your preferred way to give your mind a break from chaotic thinking, worrying, and projecting.  When you do this each day, the truth will appear.
I would also suggest reading my books which are listed here on the website—look under Quick Links at the top of the home page.  For help with cancer, start with Love, Medicine & Miracles and The Art of Healing: Uncovering Your Inner Wisdom and Potential for Self-Healing.

For help with life, get 365 Prescriptions for the Soul and A Book of Miracles. Life is a spiritual journey, and it is also a school, so get your degree as a Love Warrior.  Let your life coaches help you with your studies.
Peace,
Bernie
Question for Bernie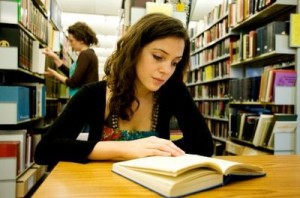 Good afternoon Bernie, I am reading your book, Love, Medicine & Miracles. First I discovered Peace, Love and Healing two months ago in a library, and I started to read it, then I put it back on the shelf. I went back to the library for a second day and continued to read it. On the third day, more and less, I decided to borrow it, but there was a problem, so I couldn't borrow it that day. As soon as I could, I went back to the library to borrow it, but it wasn't on the shelf.  I could see someone reading it, so I decided to borrow the other title, Love, Medicine & Miracles.
I finally have them both, but I am going to finish reading Love, Medicine & Miracles right now. I want to thank you because it is helping me through my change in my life. In January 2015, I started to have some problems with my belly, and I have been visiting doctors. I was very worried about my health.
Since October 2014, I've been anxious because I was 27 years old, I didn't have a job in my degree field (I was studying Business and Actuarial Science, for a Master's degree so I could be an Economics Teacher), and I thought I had to get a job before 2015. Also, I knew I needed to change, but I didn't know how to start my change. Now, through reading your book and understanding your words very well, I am feeling once again that hope is always alive—if you think you can you are right, at the same time if you think you can´t you are right, too. It is your choice.
When I felt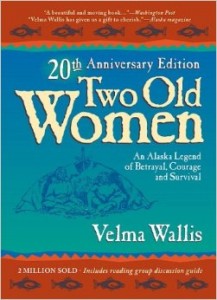 anxious and sad, and thought that I was useless person, and I began to ask myself "why am I living?" I felt so bad. Now I feel ashamed of that feeling, I love life, and always have. But during those months when I was very worried, fearful, and had no confidence, I really needed to find some help.  I found your books. And your book and my little illness helped me to see that I do love life and intend to LIVE!
I want to tell you about a book that I was reading in a hospital when my father was being operated on 8 years ago.  The title of the book was "Two old Women" by Velma Wallis. It is one of the best books I´ve ever read in my life. If you don't know it, maybe you can read it, and advise ECAP group to read it.
Sorry if I have some mistakes, I am not an English speaker. I am from Valencia, Spain, but I am learning English, and it is good to practice writing.  I think I have said to you everything for today. I hope you have a very nice day, and I send you a big hug.
Bernie's Answer
Bless you.  Remember, you can and must create a life you can love. And love your body, too.
Fear comes from what was said to you as a child and as you grew up.  Free yourself from fear by abandoning the past and give yourself the gift of "rebirth" as a new self.  See all of these past problems as the labor pains you had to experience to give birth to a new self.365 Prescriptions for the Soul and A Book of Miracles will both help you with inspiration.
Let your heart make up your mind and everything will work out.
Peace,
Bernie