Dear Everybody,
Love you to death, love warrior and doctor love are words which interest me. Is it a negative thing to love someone to death? I think not because by my definition what we have eliminated from our lives are the things which do not contribute love and meaning to our lives and to what we are here to contribute as Gods with skin on. The love warrior I often discuss because I know the power of love as a weapon and how effective it is in changing my actions and the people I attack with my love. So give it a shot and kill with kindness and love your opponents to death. Give it a shot reminds me of all our current weapon problems but if the ammunition is love who wouldn't put their heart at risk for a shot of love.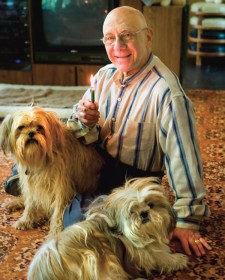 Our second dog to die this year, Buddy, died a few days before I wrote this article. Years ago. after writing a story, which us now a book called Buddy's Candle, I heard a voice while out walking with Furphy say, "Go to the animal shelter." So we jump into the car and head down there. I walked into the shelter and asked the name of the dog sitting by the door. Of course, his name was Buddy and he had just been dropped off by some lady, who didn't like his behavior, fifteen minutes before I got there. I know why I was sent the message and home he came with us after I said, "I am here to take him home."
On the way home we stop for gas and he leaps out of the car and runs down Amity Road and all the cars are stopping and people are trying to help me get Buddy back into my car. When we got home in my mind I verbalized the words, "Why did you do that?" He answered with a story I could never have dreamt of making up. "I lived with a couple, the wife was very nice but her husband was an alcoholic. When he would come home she would ask him to take me for a walk. He would leave me in the car while he would go out drinking and abuse me too. He beat me with sticks. When we got home he would lie to his wife about where we had been. So I don't feel safe getting into a car."
I explained to him I would never do that and that we were family and he had nothing to fear. I noticed for years that he would get nervous around me when I picked up a stick in the yard or a broom but it was not an issue as time went by and he felt safe. The real test came when a few days later I returned from shopping to see the sliding side door on the minivan open I thought I was in for a disaster with him being gone. I apparently had hit the car door button accidentally, while putting the keys in my pocket. I couldn't believe my eyes when I got to the car; there sat Buddy in an open car. Furphy was missing and I started bellowing his name and running around until I heard Amelia, my animal intuitive friend's voice, say for me to calm down and get into the dog's head. As soon as I did I knew Furphy was looking for me and probably inside Stop & Shop with the manager yelling, "Whose dog is this?"
Sure enough when I got to the door the security guard asked me if I was looking for a dog. He had Furphy in his car with air conditioning, water and treats waiting for me.
A last story for the disbelievers regarding communication via consciousness; I have taken our dogs to several of Amelia's workshops so they can be questioned by people who are learning the process. When Furphy and Buddy were new to our home they often urinated in the house. So my question to the class was why do they pee in the house so often. The answer I got was right on. "You have so many plants in your house they are confused about what's indoors and what's outdoors|"
The next workshop was at the Omega Conference Center. At the lunch break Amelia and I and Furphy headed for the dining hall. I was told, "Dogs are not allowed in the dining hall." So I went in the back door and left Furphy sitting outside knowing he would wait for me to come out as he does at the bank, post office and wherever we go. A few minute later a man comes walking through the dining hall with Furphy in his arms, "Whose dog is this?" I acknowledged the problem was mine. He told me he had come in the front door. Everyone was impressed with Furphy's determination to be with me by circling the building and climbing a flight of stairs so he was granted permission to stay and have lunch with us.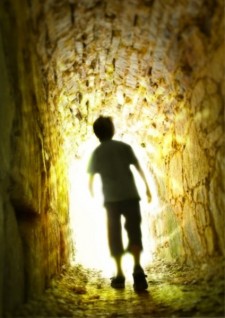 The last of the subjects in this column is death. Let me tell you death is like a graduation or a commencement. Once again you will be perfect and free of your body while still able to see and hear and think. I had a NDE (near death experience) at age four and know what I am talking about. There are plenty of books about it now that it isn't considered impossible for NDE to be a part of our reality. Our consciousness does not die when our bodies do and is immortal in the sense that it is available to others to learn from and utilize in healthy and unhealthy ways. Consciousness dictates what your mind mediates.
Your consciousness decides when to pull the trigger but your mind decides what to load your gun with: love and a reverence for life or revenge and destruction and who your weapon is aimed at.
Peace, Love & Healing,
Bernie Siegel, MD
"Peace comes from relinquishing desires, not from accomplishing them."
– Ann Onymous