Question for Bernie: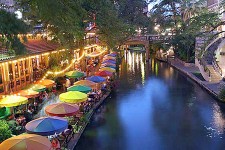 In 1990 I became very sick, and subsequently became bedridden for three years of my life. My Mother was my primary caregiver. She purchased your books for me and took me to attend one of your lectures here in San Antonio, TX. She encouraged me to have hope and never give up. Eventually, with her help and some changes in my life, I started to feel better, although I still had residual symptoms from my illness. In my 30's I was able to go back to school and get married. Six years ago I had a relapse, and my Mother became my primary caregiver again.
This past May my parents took a trip to celebrate their 50th wedding anniversary. On the trip my Mother presented with the first symptom of her illness. When she got back from the trip, I knew she was sick; we had no idea what was causing her illness. I made the decision that I would do everything in my power to help her, and that I would hold her hand throughout the entire process.
After numerous tests, the doctor diagnosed her with glioblastoma multiforme. She is very brave and a pillar of grace and strength. She asked the doctor what the treatment would entail. She never once asked "why me" or complained. Her doctor encouraged us to take her to MD Anderson for a consultation, only to find out that the surgery and treatment would greatly diminish her quality of life. She is now in hospice care, and I brought her home to my house so I can take care of her. I'm now her primary caregiver and consider it an honor and a privilege to try to give back to her all that she has done for me. I'm an only child and have no children. My father is disabled and unable to care for her.
She is the matriarch of the family and has given so much to so many. She has been a surrogate Mother and Grandmother to numerous people in our family. What advice would you give to me during this very difficult situation? Blessings.
Bernie's Answer:
Let her know that she has been your teacher and that her love will always be with you.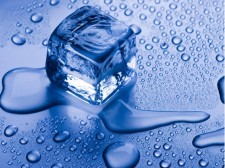 Tell her to love her body and life because the potential for healing is always there.  She can visualize her tumor melting like ice would when exposed to God's light. Telling humorous stories about your childhood will help your mother, too, because laughter is restorative for the immune system.
If the day arrives when your mother says she is ready to go, tell her to turn off the switch. Gently remind her that only love is immortal, and because it is immortal, it will connect you to each other forever.
Peace, Love, & Healing,
Bernie
Question for Bernie: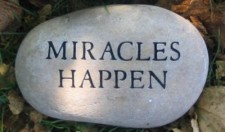 You have been a part of my world in reading and listening for many years. When I was diagnosed with Stage 4 melanoma, you were a calming and reassuring friend who was there night or day whenever I needed you.  You made me believe miracles do happen.
The library had your books that I did not already own. Every CD was literally a life line.
I had the melanoma spot on my leg removed and I said thy will be done—no chemo or radiation.
Then my doctor told me I must start treatments! But a new PET scan shows lungs and body clear!!  It was gone! Spontaneous remission! I said please put that in writing. They did not want to know what I did. They said, "Keep it up, but it probably will come back." No never!!
I just want to send you a heartfelt THANK YOU. Sure, there were other things, but you were the human factor that has no comparison. Hugs to you and yours. You are a blessing to more people than you will ever know.
Bernie's Answer: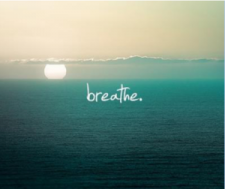 God bless you.  I wish I could give you a hug right now.
The potential is there when you don't fear failure and choose life. What you experienced is called self-induced healing rather than a spontaneous remission.
You did it, kid.  You made my day and helped me to heal.
Love you,
Bernie