Question for Bernie:
Thank you again for your messages.
I will start my chemotherapy on the 27 September because the infection in my breast is not over.
I am tired when I see the nurse every morning for the dressing change.
I would like to know why I had this infection—is it a message from my body?  I have not meditated very often since the beginning of my infection, but I went back to work.
I started to read your book, The Art of Healing. I am going fast from tomorrow until the day after chemotherapy. As per your advice, I imagine myself with no side effects, but I am still scared of chemotherapy.
Unfortunately, my friend who helps me with Chinese medicine is very busy.  I can't meet him for at least a week.  Could you please help me with visualizing what I will experience when I get chemotherapy? Thank you.
Bernie's Answer: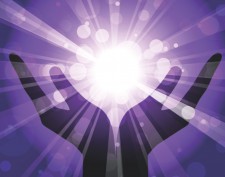 You have to do what is right for you and not think about doing it so you will not die—we all die someday. Loving your life and body can do wonderful things and heal you.
Seeing surgery as a gift from God can lead you through surgery with no pain or side effects—the choice is yours. See if you can get my book, The Art of Healing, with drawings and more.  It will help you, too.
Peace, Love, & Healing,
Bernie
---
Question for Bernie:
Hello Doc! It has been about a year and a half since I contacted you last, and a year and a half since my dad died of cancer. I have been singing your praises to all who will listen!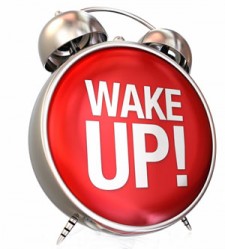 I tend to trudge right through stressful times and am "way to busy" with work and kids to properly treat my stress. I am an extremely healthy eater so it was quite shocking when two weeks ago I got the flu. On a Monday night, I decided I had to fire a hygienist who had been with our practice for 18 years and was like family to me and my dad.  I didn't sleep that night. On Tuesday, I went in to fire her, and Tuesday evening, I got the flu. It was as you call it, a wakeup call.
I've gotten so busy that the things that make me happy (photography and gardening) have become burdens. I run my father's dental practice now and feel that obligation to him, and the staff who loved him. I only work 3 days a week, but have a photography business on the side and the kids' school involvement, etc., etc. I just want to know what I can do for myself, because I clearly internalize stress to the point where it suppressed my immune system. I don't have time for yoga even though I feel great after I do it.
I talk with a therapist every couple of months, although sometimes having to make that appointment is hard to fit into my schedule. I listen to your meditation CDs before bed, but only when I can't sleep because my mind is going crazy. Trying not to be stressed is stressing me out! Tips?
Bernie's Answer: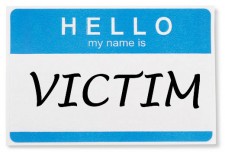 Do I have any tips? Yes I do, and here they are: Stop thinking you are a victim.  Only you decide what you think and feel.
Ask yourself, "If I had two weeks to live, what would I be thinking and doing?  Would it be what I'm thinking about all the time now?"
Do what makes you happy and the world happy. Let your heart make up your mind.
When your mind is quiet you will see the truth.  What you picture you create.  Remember that the still pond reflects the truth.
Peace, Love, & Healing,
Bernie
---
Question for Bernie: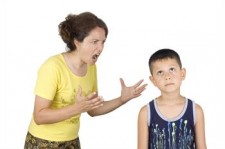 I am an Institute for Integrative Nutrition (IIN) student, and just listened to your lectures. Our son gets most of the attention because he drives us crazy. We love him. He won't listen; he ignores things we tell him.
I think he is still suffering from his birth – maybe he does not love himself. He seems to be stuck in a sort of trance. How could I help him "out"? Thanks.
Bernie's Answer:
Love your son verbally as well as with contact, and especially by giving him time. Also, have discipline as a part of your relationship.  It is there so he knows it is about keeping him safe.  Make sure to weave humor into your relationship, too.  It heals.
We have five kids, and one was like your son.  Have faith—our son now thanks us for what we did for him. Don't reward him for being a problem to get your attention. Do you have other kids who he thinks you love more than him—and what was his birth issue? How old is he?  Get him doing things to let his feelings out—activities like sports, arts, or building things. Ask him to draw his home and family with box of crayons. I can then look at it and give you my thoughts.
Peace, Love, & Healing,
Bernie
Response from Questioner: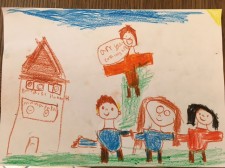 Thank you so much for writing back to me so quickly.  I am attaching the picture my son was drawing of our family. First I asked him to draw a picture of us and our house. That's the house with us looking out of the windows. Then I asked him if he could also draw us besides the house. From left to right, it's my son, his sister, me, and in the back is my husband. My son commented: oops, there is no more space for daddy on the side.
He turned 8 at the beginning of September. When he was born labor had to be induced because the placenta was used up already. That was 2 weeks before his actual due date. I tried to have a natural birth so that I could take care of his sister (17 months older). He was well positioned, we progressed a bit but then the heart rate was falling, so I had to have a C-section. He had the umbilical cord around his shoulder and neck. The doctor had to pull him out quite hard. I lost a lot of blood in that process, and it took the doctors about 1 ½ hours to close me. I don't know exactly who looked after him during this time—it was not my husband. I think they had to check him and wait because of what was happening with me.
Since the day he was born he's been a very bad sleeper. The first year he woke up around 4am and didn't fall asleep anymore. It got better the last two years. Now his sleep is ok, but sometimes I still have the impression he is scared of missing out on anything, that's why he wakes up early. Sometimes I think he has low self-esteem, and he gets really frustrated if others don't connect with him. Maybe that's why he can't stop chasing them, touching them, or doesn't stop if they say so.
He is doing a lot of activities already. He has a lot of energy, too. If he feels at ease he is very loving and caring. How did you handle your son? What were the boundaries you set? How can I help him to handle his emotions better? Many thanks in advance for answering my email.