Question for Bernie:
Hi,
I am the bone marrow transplant survivor you traded letters with back in 1996.
So my 91- year-old Mom went into acute kidney failure about a month ago; this was not due to diabetes or high blood pressure, but to some traumas.  When she left the Portland Maine hospital to come home to hospice, the doctors told us her numbers were in such decline she might not make it home. My brothers had seen her and said she looked like she was close to being in a coma.  She had said over and over "I just want to see my kids and then I don't care what happens." So what are the odds we were all headed to Maine for the wedding of one of Mom's granddaughters?
Well, that night at home, looking out on the Kennebec River, she started an incredible rebound. My brother, on watch duty, woke up to see her sitting on the side of the bed waiting to get to the commode. She came WAY back to us, and talked and joked with us – so many funny remarks we started writing them down. This went on for almost a week, which is what the doctors predicted. She showed incredible strength scrambling to the edge of the bed, etc., and then went into her final peaceful decline.
One doctor said, "Yes, sometimes when terminal patients get surrounded by loved ones, they come back for a while." You saw this so many times and wrote about it, and it was beyond words to experience it.  I continue to recommend you and your books, and especially guided imagery meditation, quite often.
Bernie's Answer:
Yes, love heals and makes even the end of life a healing event—like a graduation commencement.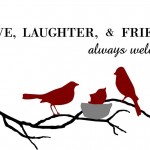 My dad died laughing because of stories my mom told as we gathered around him.  A voice (my angel) spoke to me and asked "How did your parents meet?" I said I didn't know, and the voice told me, "Ask your mom when you get to the hospital."  I did, which got her telling stories that had my dad laughing. He died looking so very healthy that I thought he was going to change his mind!
Bless you, and remember that your mom's consciousness is still around, so look for signs.
Peace, Love, & Healing,
Bernie
Question for Bernie:
I'm 35 years old. It's been almost 2 years since my first symptoms appeared. They were neurological in nature and appeared ALS-like. I have gone to a neurologist and got an all clear with MRI but was told to repeat EMG. It was like let's wait and see.
I said no thank you I'm going heal this holistically. I still am doing that today. I appear normal if you saw me walking down the street. I choose not to get a diagnosis because my mind is very impressionable.
How can I get beyond the belief healing is for other people and not for me? It's hard for me to expect healing. I just have negative images in my head. And I don't trust my body. I feel like I'm waiting for the other shoe to drop. Thanks.
Bernie's Answer: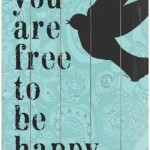 One young woman with ALS said she didn't want to die hating her body, so she sat naked in front of a mirror loving every inch of her body and cured herself of ALS.
When you love your body and your life, amazing things can happen. It is our potential.
You have nothing to lose, so believe and your body will get the message.
Peace, Love, & Healing,
Bernie
Question for Bernie:
I love your ideas, methods, etc. for healthy and happy living, but I'm having trouble when instead of healing, more health problems pop up.
How is patience involved in all of the work toward moving forward? Cancer patients must get discouraged- how do they do it? Thank you thank you for all that you do!
Bernie's Answer: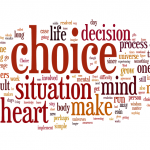 The key is that you believe in your potential. You must accept and choose your feelings and emotions.
Self-induced healing is about finding harmony and order in your life so that your body gets the message. Read my books, and don't fight a war. Heal your life and body with love, acceptance, and taking responsibility for making choices with your heart.
Peace, Love, & Healing,
Bernie
Question for Bernie:
How do we get past the fear, sadness, and helplessness this week has left many of us with?
Bernie's Answer:
Do something real for someone else, and live in the moment—not in your imagined and fearful future.
There are spiritual flat tires which have many meaningful results.  Learn from your experience.
Peace, Love, & Healing,
Bernie