Question for Bernie:
I'm an IIN student, and just finished watching your fantastic lecture! You made me feel so many feelings in this almost 1 hour lecture. I laughed, cried, felt thankful and energized to start to be who I am. I was watching it in my apt in Manhattan by myself and felt a physical need to applaud you.
I also sent a voice message to my mom who lives in Israel, and because of the time difference she was scared something happened since it is late there, so I just told her, "Mom I wanted to tell you I love you." She said I should listen to people like you more—ha-ha 🙂
Anyhow, I can talk forever. Just know you are an inspiration, and you touched my soul even though it wasn't in person but through a laptop screen.
Thank you!
Bernie's Answer: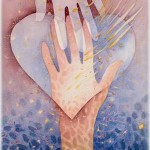 Bless you. Your mom did a good job.
I am the coach and you are the star performer.
Peace, love, and healing,
Bernie
---
Question for Bernie:
I was recently diagnosed with cancer of the left kidney; had a nephrectomy and biopsy shows that chemotherapy would lower recurrence rate. I am really struggling with this as I previously was a healthy active 67 year old. I am fearful of the chemotherapy and of living a life filled with the constant fear of recurrence.
I was wondering if you could recommend which of your books might be helpful.  I am in need of much help with my mind and spirit. Thank you.
Bernie's Answer: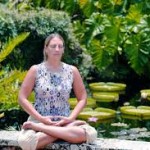 Yes, what your mind believes about the chemo is what you will experience.  It can be the devil poisoning you or a gift from God.  Start visualizing what you desire and your body will believe what you picture when the time for treatment comes.  Or you can say "no" if that is what your heart tells you.
It is not about not dying, but about what is right for you.  Any labor pains of giving birth to your new self are worth it.
Read my books: Love, Medicine & Miracles, and then The Art of Healing, and finally Faith, Hope & Healing. This is about healing your life and loving it and your body—it is not about fighting a war with your disease.
What words explain how you would describe having cancer? Eliminate from your life whatever else fits those words.
Peace be with you,
Bernie
---
Question for Bernie:
I have just read your book, Love, Medicine & Miracles, and feel compelled to reach out and tell you how much your work and your philosophy of healing resonates with me.
In January 2015, I was diagnosed with an inoperable Anaplastic Astrocytoma (Grade 3) at the age of 42. Even in the very beginning, in the midst of all the fear and confusion, I interpreted this "condition" as a wake-up call and an invitation to change my life. My course of healing has been largely self-directed and "alternative" in nature, supported by an amazing oncological team at MGH in Boston, where I live full-time.
Anyway, a friend of my mother's has worked with you and when I enthused about your work, she suggested I reach out and connect with you to share my joy and gratitude for this influential work that you have been focused on for so many years already. I truly believe that yours is the approach that encourages, empowers and calls out the best possible results for your patients. It is also clear to see how fulfilled you are by your life's work. Please accept my deepest appreciation.
I am including here a link to a ten-minute film that some friends made about my cancer journey last year: (http://www.arihauben.com/grace-gratitude/ ). I thought you would be particularly interested in the overlap between healing and the creative aspect of ourselves. For me, this manifested in the incredible opportunity to co-design and actuate a personal piece of art that reflects my beliefs and philosophy as I embrace and integrate all parts of myself in becoming whole.
Thank you so much for your work, for your passion and purpose and time and energy. You have made a difference in so many lives, and I now offer your book as resource FIRST when people seek my advice as someone who (happily & healthily) "lives with" the condition of cancer. I wish you and yours a blessed holiday season, and I hope to come to one of your lectures/talks someday soon to see you in person—all my best.
Bernie's Answer: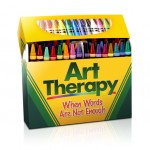 God bless you.  You make it all worthwhile. I always say that I am the coach and you are the star performer.  Look over my website (www.berniesiegelmd.com) for more things to learn and enjoy.
Also, my book The Art of Healing has 60 drawings which may interest and teach you more, especially of you are into art work and creating things.
For me, it is about loving your life and body, and the potential that creates.
Hugs,
Bernie