Question for Bernie: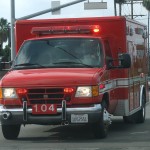 I would like to get in touch with you about my nephew.  At the end of his first semester of college, he came home not feeling well. After a visit to a medical center and then to UMASS Medical Hospital in Worchester Mass, he was diagnosed with glioblastoma.  My brother had him
Sent by ambulance to Mass General in Boston where a pediatric neurologist successfully removed the whole tumor, which was wrapped around his right optic nerve.  He received radiation and chemotherapy simultaneously, without side effects.
My nephew has always had a very positive attitude during this whole illness and has done quite well. He is back at college and is making up the semester he missed. He has a great support system with his high school and college friends and with the whole family, but his positive attitude has remained strong. We have always known that you encourage positive attitudes and this reinforces that. You have had a powerful influence on many people and we thank you for all that you do.
Bernie's Answer:
Let me tell you about a medical student I knew whose story sounds like your nephew's story. The young man I knew had eye symptoms and on evaluation, doctors discovered that he had a glioblastoma.
He woke up blind after surgery, and they told him he "…would be blind until he died in about a year." Well, his sight came back—and he got angry at all the books and doctors telling him when he would die. He changed his life, his diet, took the treatments, too, and the colitis he also had disappeared—and the tumor never came back.
I think if he had become depressed instead of angry, he wouldn't have survived.  Positive messages to our bodies that tell it we want to LIVE can greatly strengthen the all-important immune system.  Being positive, and surrounding yourself with positive people and situations as much as it is possible, is a powerful way to prevent getting sick, too.
Peace,
Bernie
---
Question for Bernie:
I just wanted to say thank you for being here! I just found you today!  I had heard about you from listening to Louise Hay audio books.  I decided to look you up and found some wonderful audio books by you, and have been listening to your interviews on YouTube all day!  I have a friend who has just been diagnosed with breast cancer, and I will tell her about your work.
I am grateful for you saying that lack of love in childhood manifesting as disease in adulthood.  And you also said that those of us who had that experience need a coach to help us learn to re-parent ourselves.  I could do with one of those.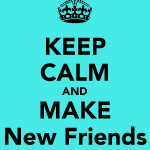 Personally I have been on a healing journey my whole adult life.  I have had some success in overcoming IBS and Crohn's disease that had me for 10 years—I am now free of it for 10 years.  I started a business making kefir, which is a wonderful natural healing yogurt for people with gut problems, though I know that it doesn't heal the emotional problems that get us ill in the first place.  My on-going challenge is with relationships, specifically the lack of them, and the fear of being single forever.
I thank you for writing the books, and I'm starting with Life, Hope and Healing.  What I want to get from it is peace with myself, love with everyone.  I feel that I am challenged every day, and whilst most times I just keep going and rise to the challenges, some days I just wish life would be easier! I got your daily mantra, which I intend to memorize, and I can see that practicing gratitude would be good, too.
If you have any thoughts it would be wonderful to hear back! In any case, thank you and I love you.
Bernie's Answer:
You must love your life and body.  Here is a story that might inspire you—when a medical student I knew developed a brain tumor, he started working on healing his life and body.  The results were dramatic—both the tumor and his ulcerative colitis disappeared in the process.
So keep at it. Send the message of "I intend to live" to your immune system to strengthen it and it will respond.
Response to Bernie's Answer:
Thank you so much for your reply. I have just done a drawing of me—my life. It's not finished, and I hope it is not too skewed from having listened to your audios about doing the drawing and what colors mean.
It's not finished, but I wanted to ask if you would give me some pointers – such as how to tell people to do the drawing.  I want to be as honest as I can, without trying to make it look better or worse than things really are.
Two weeks ago I had a fall in my garden, giving me a massive bruise and a swollen area on my right buttock – which is still there and still painful for walking, bending and lying on it.  Is that my life trying to give me a message about how I feel about myself – and deserving punishment/pain?  That I need to release a part of me that puts me down?
Any thoughts, suggestions, ideas gratefully received.
Bernie's Answer to Questioner's Response: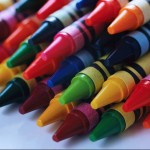 I recommend using a full box of crayons so all colors are available to you.  Just draw a picture of yourself.  It can be at work, or of you going through anything you want information about (like undergoing treatment, etc.)
Stop judging everything; sometimes you just have an accident and learn to be careful.  Think about what your pain feels like, write down the words that describe it, and then ask yourself if anything else in your life fits the words you choose and is "a pain in the butt," too.  Eliminate those situations in your life that qualify as that kind of pain.
Peace,
Bernie
---
Question for Bernie:
I am French and I am sorry of my English! I read your first book 20 years ago. Today my brother has a cancer, and it's very difficult to introduce him to an optimistic and proactive attitude. I don't know how help him.
I know there is no absolute solution, and I write this message without knowing why. Maybe I'll find a bottle with a message in the sea.  Thank you for your work.
Bernie's Answer: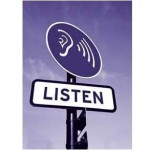 All you can do to help is to listen to your brother.  Don't tell him what to do, but ask him how he is feeling and let him talk. When he hears himself, he may then wake up to what you are trying to help him to understand.
You can give him my books, but don't tell him he must read them. Just leave them nearby as a helpful gift.
Peace,
Bernie