Question for Bernie:
Bernie,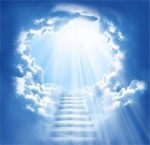 Today is the wake for my husband.  It's been a long hard journey, but you have guided me every step of the way with the wisdom and love in your books and DVDs. I am so grateful to you.  I awaken every morning to see the picture of your hung on my dresser and I am blessed.  I want to express my heartfelt gratitude as I enter this phase of my life and continue to learn how to be my best self.  I know I can do this because I have my friend Bernie to continue to guide me.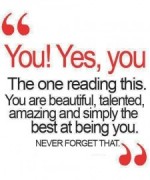 I'm happy to tell you that treatment of my brother's cancer was completely successful—my husband's first gift to us from heaven.  We got that good news yesterday.  I believe our hospice night nurse also wrote to you.  My heart is joyous that you have been gracious enough to make those connections.  It's all about sharing the love and helping one another.
I love you, Bernie.  Deepest thanks.
Bernie's Answer: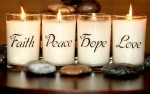 I am here for you whenever you need me.
See if you can get a copy of my book, Buddy's Candle. It is written in simple style for those who lose a loved one.
And remember that his consciousness is with you, so look for signs and coincidences to affirm that fact.
Peace & love,
Bernie