Question for Bernie:
Hi Bernie
It's been 4 years, just had lymph node removal in neck, praying it's not a reoccurrence. Are you speaking in the New York City/Long Island areas in the future?
Bernie's Answer: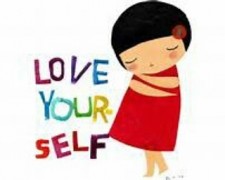 No, I am doing less traveling and speaking.  I am focused on writing, and encourage you to take a look at recent titles you might want to read. Go to QUICK LINKS on my website at www.berniesiegelmd.com to find descriptions for all of my books.
Begin now to visualize what you desire, and to love your body and your life.
Peace,
Bernie
---
Question for Bernie: Below is a new Question and Answer with multiple parts beginning last year and leading up to the present.

I would like to get in touch with Dr. Siegel to let him know about my nephew.  At the end of his first semester of college, he came home not feeling well. After a visit to a medical center he was diagnosed with glioblastoma.
My brother arranged to send him by ambulance to a pediatric neurosurgeon who successfully removed the whole tumor, which was wrapped around his right optic nerve.  He received radiation and chemotherapy simultaneously, without side effects.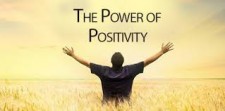 My nephew has always had a very positive attitude during this whole illness and has done quite well.  He is back at college and is making up the semester he missed. He has a great support system with his high school and college friends, and with the whole family; his positive attitude has remained strong.
We have always known Dr. Siegel has encouraged positive attitudes and this reinforces that. Dr. Siegel has had a powerful influence on many people and we thank him for all he does. If you could see that he receives this e-mail, I would be thankful.
Bernie's Answer:
Let me tell you about a medical student I knew whose story sounds like your nephew's experience.  The student I knew had eye symptoms and they discovered a glioblastoma.  He woke up blind after surgery and they told him he would be blind until he died in about a year.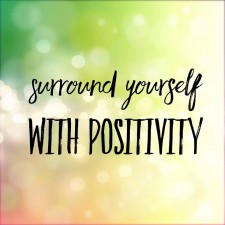 Well, his sight came back and he got angry at all the books and doctors telling him when he would die. He took the prescribed medical treatments, but to prove them wrong about when he would die, he changed his life and his diet, too. The tumor disappeared and never came back, with the added bonus of his colitis disappearing as well.
I think if he had become depressed instead of angry he wouldn't have survived.
Peace,
Bernie
Response to Bernie's Answer:
Dear Bernie,
I appreciate your prompt response and encouraging words.  We have always maintained positive attitudes and this just reinforces that it can make a difference.  My nephew had no side effects from the surgery or treatments and considers every day a gift, as do we.  Your attitude and encouragement to all has a great impact on people and you are a great inspiration.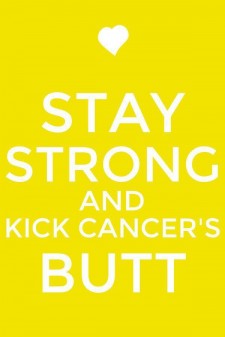 The doctors are very pleased with his progress and with his attitude, and keep in touch with him while he is at school.  They are very dedicated, caring doctors as are you – it all makes a difference.
At the meeting about the treatments the oncologists asked if Matt had any question and he had one – would he be able to go back to college.  The answer was yes and Matt's response was "Bring it on – I am going to kick this cancer's butt." And he has.
We always remember your encouraging this positive attitude and will always be grateful to you for this.  You are an exceptional person.
Thank you so much!!!
Bernie's Response:
Sounds good; keep me in the loop.
Peace,
Bernie
Update:
Dear Bernie,
Just an update on my nephew – he was driving to the gym last Monday, suffered a seizure and had an accident.  Thankfully no one was injured as the cars were totaled.
He was taken to an excellent medical center and evaluated.  After meeting with his doctors, he got the okay to go back to school.  He is maintaining a great attitude, and his roommates are his big cheerleaders and support.  So he is doing really well – the attitude is there and he is kicking butt with this cancer.
You are an inspiration to many people and you have encouraged all of us to have the positive attitude.  Thank you very much for being interested and concerned.
You are an awesome person!!!!!
Bernie's Response:
I get to be the coach for talented performers like your nephew.  It is good news to know that your whole family is on the "Be Positive page" for getting the most out of the great gift of life.
Peace,
Bernie
Latest Update:
Dear Bernie,
My nephew finished the year at University and had a great year.  Yesterday he went in for a meeting about his MRI and found that he has a 1 inch tumor near his spine in his neck.  He is having surgery Thursday and will spend 3 weeks recovering.  Then it is followed by 6 weeks radiation (and possibly chemo) and he will then have a few weeks to relax before he goes back to school.
We know this is a tough cancer to beat and he was upset after the meeting yesterday.  However, this morning he is ready to fight again and can't wait to go back to school.
We talk about you and how you encourage people to keep a great attitude and this has helped my nephew considerably.  So I thank you for all the positive thoughts from you.  You are an inspiration to all!!!!
Bernie's Answer: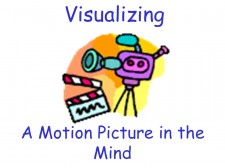 I recommend that you get my book, The Art of Healing—Uncovering Your Inner Wisdom and Potential for Self-healing, to help your nephew appreciate how much the mind affects treatments, too.  Also, on my website (www.berniesiegelmd.com) go to QUICK LINKS at the top of the homepage and click on Articles by Bernie to find the one titled "Deceiving People into Health."
Tell your nephew to visualize in his mind just how he wants the treatments to be—good results, no side effects, etc., and to picture this several times a day to prepare his body for the same result he visualizes, all of which allows the body to accept and believe this outcome.
If he does some drawings of the treatments, himself receiving the treatments, and more, I could review them for him.
Peace,
Bernie