Question for Bernie: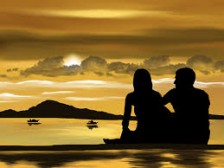 How are you? I hope you are keeping well. I wanted to get in touch to tell you I have met someone really nice.  We have a budding romance which I am really happy about.
I have recently been incorporating your morning mantra to start my day; I love it… I have no complaint whatsoever… what a great way to begin the day!
I am feeling vulnerable just now as it feels like there has not been much "living" in my life for most of it. And I do not want to suffocate it now either, but am simply trying to accept that reality and let me be me and other people be who they are.
My fear of rejection reminds me that I need to love myself more. I have more work to do there! Accepting "who we are" can be quite a task (to me anyway).
Hope you don't mind me sharing my thoughts!
Bernie's Answer: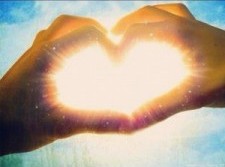 What you say is very true. I tell people to "let your heart make up your mind" and to "stop thinking and start feeling."
A quiet mind sees and finds the truth, like the ugly duckling on a still pond can see that he is a swan.
Peace,
Bernie