Question for Bernie: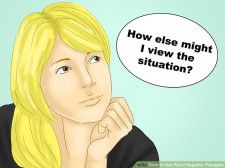 Can you please teach me how to feel good about my life, love myself and others and achieve peace of mind? I am just going through your book and I can pick up on some of your positive energy resonating with me. You know well what I so much need to learn.  Do you think you could help me?
Bernie's Answer: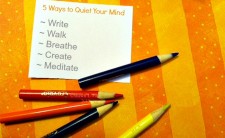 You need to follow your heart and quiet your mind.  Thinking is the problem. Learn to stop filling your mind with negative thoughts.  Recognize negative thinking immediately and tell yourself to redirect the subject of your thoughts in a positive direction.  Accept that you need to do this continually, even when you begin to actually see that your brain is retraining itself to opt for more positive than negative thinking.
Pay attention to your feelings.  Abandon the wounds of the past and love yourself and your life.
Reparent yourself by putting up photos of yourself where you see them daily, and tell that person you see that you love her.
Stop judging yourself (especially by comparing yourself to others—you are unique as they are so comparison is not productive in any way). Instead just act like the person you want to be starting now.  Live in the moment because that is all we really have, and it is unfettered by the baggage of nostalgia or anxiety about the future.
Peace,
Bernie