Question for Bernie:
My nephew has come through surgery fine – the tumor was located near the base of his spine so, after a 5 hour surgery, he was in recovery wiggling his toes.  By 7:00, he was eating dinner.  So he came home yesterday afternoon and finished his on-line course. He is making up the semester he missed for treatments after the brain tumor.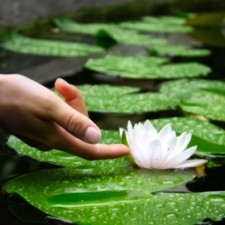 He is in good spirits and feels well – he will start chemo pills this week and radiation in the middle of June.  I have discussed your attitude with him and he is all for it!!!  He can't wait to get back to school in September—his younger brother will be with him.
I am hoping, in the fall, that he is able to come to one of your group meetings so he can meet you. He is a fighter with a terrific attitude and is ready to kick butt again.
Thank you so much for your help and support. You are an amazing person, very caring and giving!!!
Bernie's Answer: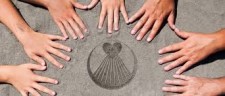 Tell your nephew it is about healing his life and body— not about fighting a war or battle because that approach only empowers the enemy. Mother Teresa once said, "I will not attend an anti-war rally, but if you ever have a Peace rally, call me."
Also, for all future therapies, I suggest that he picture them happening now and everything going beautifully. This visualization will prepare his body for the actual treatment experience with excellent results and free of side effects.
For help in using the powerful tool of visualization, he can find CDs on my website (www.berniesiegelmd.com).  This, along with using techniques in my book, The Art of Healing—Uncovering Your Inner Wisdom and Potential for Self-healing, as I mentioned in earlier correspondence, can provide strong support for his positive attitude.
Peace,
Bernie