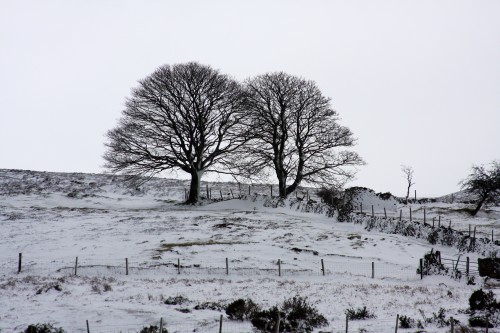 When Mother Nature has the stage as she has lately, she reminds us all that we really can't control everything yet, especially when it comes to Planet Earth's weather, but I believe we can control how we respond to adversity.
Winter is a time to reflect, to accept, and to seek an understanding of what we can do for ourselves, others, and even the planet. It is a time to think about everything with the peace of mind that comes from the certainty that spring, and the renewal it brings, will arrive.  Here is a poem to help you use winter's respite to heal, to recapture inspiration, and most of all to be hopeful.
Winter is here,
The trees huddle for warmth,
Their arms intertwine
They touch each other
And become one family
Living their true nature.
Winter is here,
People's houses are dark,
Isolated, alone.
They do not reach out,
And with closed blinds,
They do not illuminate, see, or touch.
It is cold and unnatural.
Embrace others; don't give the people in your life the "cold shoulder."  Become a luminary for those you meet on the road of life.
Peace,
Bernie