"The bottom line is that (a) people are never perfect, but love can be, (b) that is the one and only way that the mediocre and vile can be transformed, and (c) doing that makes it that.  We waste time looking for the perfect lover, instead of creating the perfect love."
~ Tom Robbins, American Novelist (1932-    )
I spent my life looking for the perfect woman, and when I found her I proposed marriage to her.  She looked at me and said, "Thank you for the compliment but I cannot accept your proposal because I am looking for the perfect man."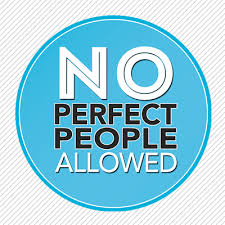 What every woman wants isn't really the perfect man, though she does want someone reasonable. What she truly wants is a life of her own that is respected.  The man who is willing to give her that gift is in essence the perfect man, even with all his imperfections.
Most of us give up our lives to please our parents, teachers, spouses, families, bosses, and more.  Instead I say, "Stop losing your life and find it where you know it exists—within your heart's desire."  You can't ever be a perfect man or woman if you do not become yourself.  Perfection is about self-identity and not the absence of faults.
So become your perfect self, problems and all.
Peace,
Bernie