Question for Bernie:
I was wondering if we could talk on FaceTime tomorrow. I have a 4 hour infusion, and I am truly and deeply struggling sometimes, not always, but when my days are bad they are heart wrenching—almost suicidal, but I don't have the guts.
I am eating lean, trying to be helpful, positive, kind, but the pain and despair and old bad behaviors come up. I want to isolate and then cut everyone off. I love life. I swim almost two miles a day in the ocean. I bike about 20 and walk between 5 and ten miles a day. I meditate, do restorative yoga, and struggle with shame and guilt when I do a life review. I am overwhelmed with self-loathing at times. My father molested me—nothing too intrusive, but it was traumatizing because our relationship became sick and twisted, and that is how I started behaving. Even to this day I catch myself reverting to painful self-sabotage, self-loathing, and a profound sense of shame.
Anyway, other than that, which is very deep as I work through my cancer journey trying to make things right, I need help and guidance. Wisdom and loving kindness most of all, and my life is all UCSF. My mother said she loves me, but she is 80 and doesn't have the ability to do much for me. My brothers don't help and I ran away from all my friends so… What do you think? Is there hope for me? I have a 3×3 cm tumor in my neck, one under my left arm, and one in my left breast. All the tumors are on the left side, in lymph nodes of my body. No tumors are on the right side in lymph nodes, odd isn't it? Some people tell me the left is the feminine side according to the Chinese.
Warmest, kindest regards.
Bernie's Answer: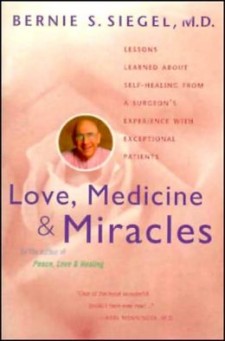 Start by reading my books like Love, Medicine & Miracles to help you become a survivor.  Disconnect from the past.
Heal your life, and love your body.
Eliminate what is killing you from your life.
Visualize treatments you choose as curing you without side effects. Have faith and trust and watch your mind accomplish amazing things.
Go to my website (www.berniesiegelmd.com) to find CDs and other things to help you.  If you want to email me drawings of yourself and treatments, we can do that and my interpretations can help guide you.
Read my book The Art of Healing, which is about how dreams and images speak to us too about our body.
Peace,
Bernie
---
Question for Bernie:
How are you?
I've not emailed you for a while. Actually, the last time I was a bit embarrassed as I said I wanted to interview you – and I think you might have thought I was from some media format – but I'm not – and I felt a bit awkward… and have been quiet for a while.
Just recently I have been listening to your audio – healing relationships.
I wanted to say thank you for making it.  It is really powerful, and I hear different things  – or new things – each time.
I have messaged you in the past for several years – I'm not sure I'm making any self-progress really??
My dad has cancer and has been living in my house all year since his diagnosis in February.
He is currently having chemo, since July, at an amazing hospital – The Royal Marsden.  They hope to cure him.
He already had a level of cure as in Feb he was told his stage 4 esophageal tumor was untreatable as the surgeon perforated his esophagus during the diagnosis.  Through love, care and strong self-will, and lots of alternative remedies, he healed the hole in just 4 months. Then the hospital decided he could have treatment—quite a turn-around from giving him the contact for the hospice and telling him to put his affairs in order.
He was doing great, but chemo is taking its toll and I am worried because he is very skinny.  If he is too weak, he might give up the fight to live.  It keeps me awake at night, and my dad says he doesn't sleep either!
I tried to get my dad to listen to your audio books,  as I found them inspirational.
I hope you are keeping well. Thank you for your wise words.
Kind regards.
Bernie's Answer: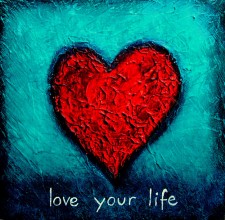 Try and get across the Love, Medicine & Miracles book message.
Try and get him to love his life and body.
Help him identify and eliminate from his life what is an emotional cancer and hard to swallow
so that his body gets an "I want to live" message.
Peace,
Bernie