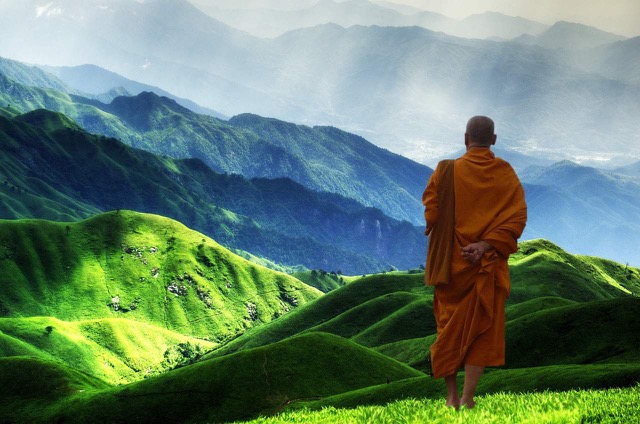 Good morning, lovely you!
I was in Miami last week at the funeral of a young 37-year-old woman, who decided many months ago to sabotage her precious life. I knew this young woman, and it was a somber farewell. She had everything she could ever want for in this life and some. Her father would have bought her the world if she asked for it. Unfortunately, she decided she didn't want to live, so there was absolutely NOTHING we could do to help her. Love, caring, support, all the money in the world, NOTHING anyone could do to change her destiny.
It didn't matter how many private therapy sessions, holistic programs – mindfulness courses or prescriptions. There was nothing anyone could do to change her mind. She didn't want to live.
Our WILL is powerful, whether we want to live or die. We are all masters of our own destiny.
It was a Jewish funeral, and a metaphysical spiritualist gave the Eulogy. That would be me. After the service, the Rabbi came up to me and complimented me on a fantastic speech. This young women's father and sister told me I caught their daughter/sister's essence so well They told me I was in the wrong profession and needed to be a motivational speaker. A friend of the deceased who attended the funeral called his friend in Boston who trains people for Ted Talks and put my name forward. Is this a sign? Maybe I need to do more public speaking engagements. I am willing to open up my heart and let spirit guide the way.​
This is how I ended my eulogy:
Please repeat "Karen, We Let You Go" after each line:
Into the freedom of wind and sunshine,
"Karen, we let you go."
Into the dance of the stars and the planets
"Karen, we let you go."
Into the wind's breath and the hands of the star maker
"Karen, we let you go."
We love you, we miss you, we want you to be happy
"Karen, we let you go."
Go safely, go dancing, go running home
"Karen, we let you go."
Today, we know you are intertwined with the Infinite spirit and for this:
"Karen, we let you go."
Karen, you are free to soar above the oceans and sky.
Fly high with the angels and let God shower you with love.
Peace be with you.
We continue today with our series: Finding Enlightenment
How is your journey toward obtaining enlightenment for healing going? Though none of us will probably ever reach the kind of enlightenment ancient masters reached, we can still gain a wealth of wisdom that will help us transform our health and the rest of our lives.
But I know the path toward enlightenment is riddled with stones and tree roots, just waiting for us to trip on. I have tripped and fallen many times myself. There is nothing to be ashamed of about falling. The key is to get up, dust yourself off, and keep going toward the light.
In my experience and the experience of many people I've spoken to over the years, there are some common roadblocks to enlightenment, and I'm going to share some of those with you now.