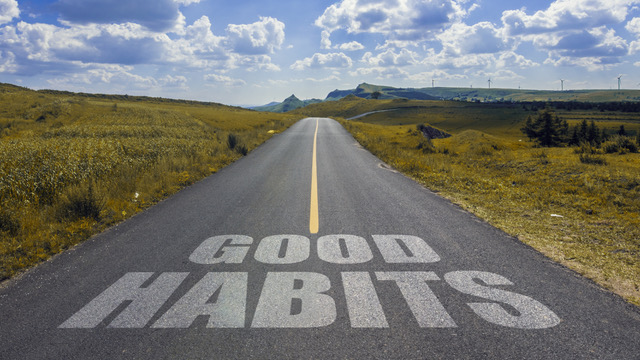 Hello Lovely You,
As I sip my tea with little Zuzu lightly snoring next to me, I'm thinking about some changes I need to make in my lifestyle that have become habits.
We need to change our lifestyle for a lifetime and that is challenging. When we give something up or make a change, we are breaking a habit or addiction and we can find ourselves missing it like a lost friend.
We, humans, are creatures of habit, and that is why we seek out people, places, and things that remind us of our past or make us feel comfortable. Many of our decisions are based on our history and may not be the healthiest of lifestyles for us now. I know there are many things you have moved away from to heal your life, and I'm sure you miss some of those things but you're smart enough to know they were not right for you, so you had to endure a time of difficulty to release them. You did it because you love yourself and want to be well.
Is there something else you need to do to get on the road to good habits?
I know it's not easy to change things about your lifestyle but the rewards of a better quality of life without the fear, guilt, pain, and suffering of that habit will be so gratifying.
You will know when it is time to let go of a habit, and please give your mind, body, and heart time to adjust to the new way of living. It will adapt as it did before as long as you stay focused and believe in your vision of a new healthier and mindful way to live.
Prue's quote of the day: "When we change our lifestyle we will live a better quality of life for a lifetime."
Have a wonderful weekend, and please give some deep thought to what I wrote about here today.
Baby steps will get you on the road to good habits.
Love you,
Prue