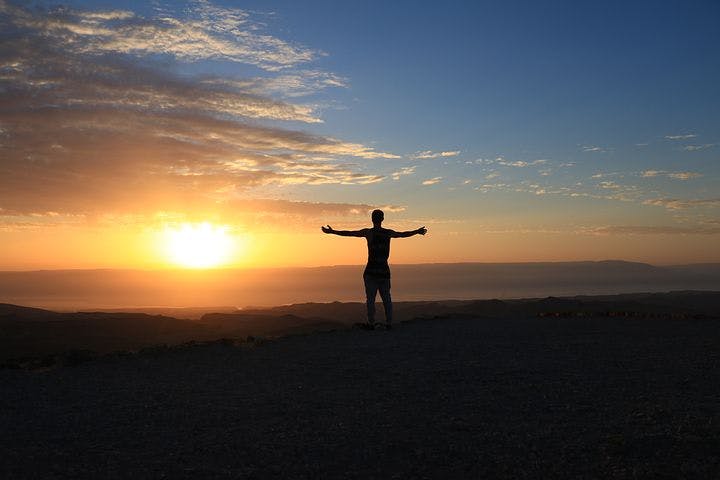 Good morning, lovely YOU!
I am sitting here with my big mug of tea, watching little Zuzu sleep. Being a cat, Zuzu has no idea about the Coronavirus. There she lies without a care, knowing that when she awakens, she will have treats and toys and all will be well in her world. I have noticed a change in her demeanor over the last week. She has become very snuggly and needy. I'm sure she is sensing the difference in energy.
Not many of us are feeling relaxed these days. You can't turn on the radio or TV or check your Facebook page without catching a bit of doom and gloom news.
The truth is, the stress and anxiety of this pandemic can be far more unhealthy for most people than the actual Coronavirus itself. It's crucial that we all take care of ourselves and each other during this time, for example if you are planning to flight England, here you can book a lateral flow test in Liverpool. With this in mind, here are some ways you can keep your mind and energy positive (and therefore your immune system boosted) during this pandemic:
1. Take a Break from the News
Yes, it's essential to stay aware of what is going on internationally and in your local area, but you needn't stay glued to the TV or the Internet. The media these days seems to be more about spreading fear than accurate information anyway. So take breaks. Watch something more positive and uplifting.
2. Recognize Your Own Strength
Depending on your age, this is most likely not the first crisis you have endured. There was the financial crash of 2008, other pandemic viruses, and of course, the horrors of 911. Not only have you made it through all of those, but you are also most likely stronger because of it. Remind yourself that you will get through this as well.
3. Have More Laughs
The old saying "laughter is the best medicine" didn't become an old saying just because. Laughing is truly an elixir for your physical, mental, emotional and spiritual health. And since most of us find ourselves at home, bored, with not much to do (except that spring cleaning none of us WANTS to tackle right now), it's a great time to get the family together, pop some popcorn, and watch some of your favorite comedies.
4. Be of Service to Others
Do you have elderly neighbors or neighbors who are battling a major illness? No doubt life is even more stressful for them right now. It will make you feel great if you give them a call and check in on them to see if you can help them in any way. Be mindful to keep your distance of course, but see if they need some help with shopping or subscribe them to one of the medicare advantage plans tennessee which will help them during their recovery.
5. Be Grateful
Something you can do with the extra time on your hands is to be grateful for all that you have in your life. If you and your loved ones are healthy, feel grateful. If you have enough food and paper products stocked up, feel grateful. If you aren't being impacted negatively by financial hardship right now, feel grateful. If the birds are still singing outside and you can see daffodils starting to open, feel grateful.
6. See the Silver Lining
Many of us have been sent home from our jobs; speaking events have been canceled, just about everything is shutting down, and we are told to stay home. You can either look at this as a stressful time, or you can look at it as an opportunity to spend more time with your family and/or focus on something you've been meaning to do but haven't had time for. This could be spending time exercising, working on that book or mission statement for your new business, but for working like this or remotely as the crisis has forced many people into is better to use a  workplace monitoring so you can be sure the work is done the right way.  How often are you told to stay home? Not often or even ever, so take full advantage of this time and use it to your advantage.
7. Support Your Local Businesses
While it is not advised that we gather in groups of over 10 people, many local restaurants and gyms and hair salons, etc. are getting hit hard. If you are lucky enough to be still getting a paycheck, consider buying a gift certificate from local businesses to use later and order food from restaurants online and have it delivered.
I want to hear from you! Tell me over here https://www.prudencesinclair.com/forum/ some ways you and your family are coping with this challenging situation. What are you doing with your family? One of my friends who has three girls at home has turned their dining room table into a ping pong table. I heard that my friend, Holly, is a pretty good ping pong player. Who knew!
How are you spending your time? What are you learning about yourself?
Let's chat over here: https://www.prudencesinclair.com/forum/
Stay safe. Stay strong.
Sending love and light…
Prue