Wholeness is not about your anatomical body but your spiritual life.
~ Carmine Birsammato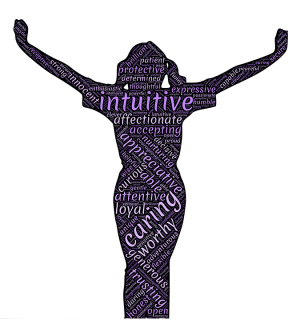 What makes you feel whole?  Certainly it is not the parts of your body.  I have met people born with no arms or who have lost body parts because of accidents or diseases, and yet they seemed more whole than others I know with all their parts present and functioning.
A friend with athetoid cerebral palsy has the courage to type her life story with her nose.  She is tied into a chair so she will be able to sit, and gagged so as not to drool on the typewriter.  She is whole and complete in her own way.
Whole human beings are immediately recognizable by their integrity, self-awareness, and esteem.  They do not need you to make them whole.  Their wholeness comes from their ability to be creative and to call on their internal independence.
All of us must rely on others, but how many of us feel whole only in the presence of others?
Decide what you need to feel whole. Then begin to fill in the holes.