Question for Bernie:
Dear Bernie,
I hope this email reaches you in good health! I hope you have avoided the effects of Covid-19 and all your loved ones are safe and well too. I am still making kefir in my small business – still facing challenges, and at this time just going with the flow.
My dad with his esophageal tumor is feeling very poorly on his second round of chemo!  It is difficult to get him to take his liquid feeds. He is only 76 years old – and feeling so unwell – is stubbornly refusing nutrition – so sad to watch!
Myself, I am still working through my emotional scars and seeking healing as my priority for my own self-care! How are you doing? Love and best wishes.
Bernie's Answer: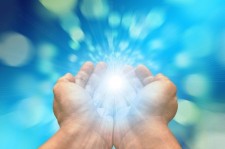 Ask your dad if he wants to live or quit therapy.  Ask him what would make him happy in his life. What changes would he like to make?
Ask him to do this several times a day:  Visualize treatment as having no side effects. He can change things for the better or give up—it's his life and his choice.  Your job is to love him.
Peace,
Bernie