Dear Bernie:
I just wanted to say "Thank You" again for your life's work, and dedication to studying health successes versus health failures. I'm re-reading "Love, Medicine and Miracles" right now, during my morning inspirational reading time.
I knew living in this house was going to give me cancer… and it has. I was already 'up the creek' with severe daily pain of 41 years duration; then I started getting cancer bone pain spikes of 8+ or 9, on a scale of 1 to 9 (1 to 3 = minor; 4 to 6 = moderate pain; 7 to 9 = severe pain… "10" would knock you out, so I disregard). My pain scale allows me to more accurately discern which degree of pain I'm experiencing and what I need to do about it.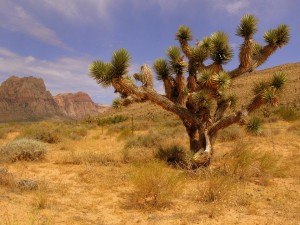 Good grief! I was not doing too well with that increased pain that started this year on May 13th. But now I have my daily severe pain back down to a more manageable 7+ to 8 at typical maximum. I did it with Creosote Bush ("Chaparral" in Texas and some places), which I had heard about years ago. I am very familiar with it due to my years traipsing the Mojave and Colorado Deserts, and my interest in wild medicinal/useful plants. I had already changed my diet to get much more greens, fruits and veggies, whole foods and fiber, but now more-so, and with a greater percentage of organically grown, when possible.
Now, by using strong Creosote tea daily mixed with healthy juices, taking more Vitamin C crystals, and cutting back sugar—replaced with agave syrup, molasses, and Stevia, and accepting less sweetness—I have reduced the bone pain spikes. Thank God!
My doctors are not too supportive. They want me to have a CT-guided biopsy of the vertebrae 'spot' found in MRI, which I refuse due to decades of over-use of 'testing'. I've had dozens of scans using contrast in X-ray, MRI, CT, bone scan, etc. as a patient with back injury and chronic pain. My body and my inner self are both telling me "TOO MUCH RADIATION – NO MORE!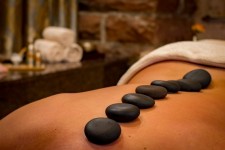 I would appreciate it if you can refer me to an alternative practitioner who can guide me in getting the best care with minimal use of radiation and chemo. If you can tell me a person or group in N Cal who might be a good resource, that would be great. BUT this is a thank you note, primarily. If you are too busy to reply, no worries, it'll be all gravy to me, whatever.
Bernie's Answer:
Look for a homeopathic physician to help guide you.  Ask yourself what pain feels like and eliminate anything from your life which fits those words
There is a holistic center in northern California but I can't remember their name.  They did retreats and teaching in the past.  Search holistic health centers in northern California and you will get a list.
Remember to love your body and have faith.
Peace,
Bernie