Question for Bernie:
Hi Bernie,
Hope you are well. We are working with a young family with a profoundly disabled little boy. Can you guide me to the survivorship habits you spoke of when we talked?
Thank you!
Bernie's Answer:
Love him and his body.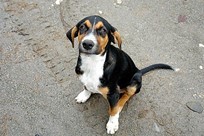 Have faith and hope.  And get him a furry pet
I can't recall other points you are referring to, so please call or email them to me to be more specific.
Peace,
Bernie