QUESTION FOR BERNIE:
Dear Bernie,
Is it normal to feel like you have been punched in the gut when your Mom has died? She was my Mom but she was also my very best friend! She is who I turned to when I was first diagnosed with the brain lesions. She was right there with me when the doctor told me that I had three years tops to live.
Mom taught me that it was okay to take chances and be a little different. You taught me how much doctors do not know. Thank you for that. Because of you, I rely on myself now.  Bless you!
BERNIE'S ANSWER: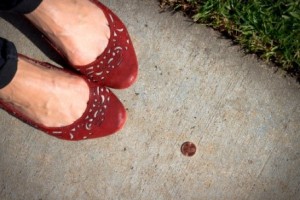 Her spirit is still with you.  I felt the same when my wife died almost four years ago and my heart went crazy. Don't make it tough on your Mom's spirit.  She wants you to be happy, and enjoys keeping an eye on you.
Tell her to send you a sign—something like a special number of coins, or something you find that is connected to her memory.
Peace and love,
Bernie ~ Bonus Dad