Question/Comment to Bernie:
Hi Bernie,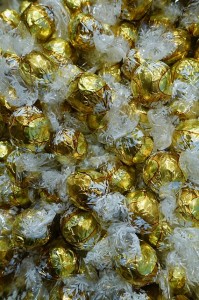 I took your advice – not just from your recent support call, you've suggested before to give doctors a gift – I bought Lindt truffles that come in a bag, they are individually wrapped, I explained that's why I got them, otherwise if it wasn't the time of COVID I would bring in home baked treats, but individually wrapped is safer now (it's a very very big office, hard to do something nice for everyone, I brought in 2 bags). They really liked them, so thank you so much for this advice!!!! I'm sharing what I gave, because COVID is worldwide and if you talk about giving gifts, food items that are individually wrapped may be an ideal choice – there are other things – I also was looking at healthy trail mix packs on Amazon which was one idea I had.
I shared with you the overview I got of my PET test because my oncologist got the results same day, and was kind enough to give me the results instead of making me wait. Today I got more details; the nurse practitioner went through every body part. The brief overview covered everything – the only cancer I have in my body is the lower sternum. The place I got my COVID booster lit up the lymph nodes on that side but they are not concerned about that. I have a mild rib fracture that is healing and in between the ribs lit up, but were inconclusive, they are not concerned, my next PET is six months from now and they'll see if it pops up again. What is REALLY good news that I got today – the sternum spot has stayed the same – no growing or changing in any way.
I saw a nurse practitioner I've seen a couple of times, she is very nice. I told her my mindset that I'm going to beat the cancer – NOT live with cancer, but beat it. And then she gave me the best early Christmas gift of all. She said to me: "Abby, you ARE beating the cancer!"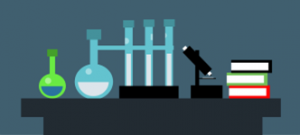 All of them are very conservative there. I am receiving excellent care and they are tremendously sensitive to my mental health diagnosis, I've been treated there for 3 years on my blood thinner, so I trust them, they are excellent, a lot of reasons I'm staying. I've realized that I needed to stop "insisting" I was going to beat the cancer every time I had an appointment with them, and just to DO IT, so they could see the proof – as science people, they would respect proof more than anything. Now they are seeing that.
Everyone is complimenting me for working so hard. I am returning the compliment, expressing gratitude for them working so hard for me, being responsive, helping me in every way, I always know I can count on them. I tell them that is why I am healing, I'm not doing this on my own & I know I'm not doing this on my own.
But it means so much to have that shift in at least ONE of them – to hear her say that I am beating the cancer.
Love you Bonus Dad, you are someone who has healed & is healing so many – including me! You are a VERY Special Person!!!!
Bernie's Answer:
Don't fight a battle.
It's not about beating but healing your life and body with faith, hope, and love. Then your body gets the live message.
One of my patients was a conscientious objector. He left his oncologist when the doctor said, "Dave, I am going to kill your cancer."
My patient responded saying, "I don't kill anything!"  Then he went home and healed his life and body.
Peace,
Bernie