Question for Bernie:
Dear Dr. Siegel,
I'm sure you receive a ton of these emails constantly.  But, if you find time to read this, I wanted you to know that you have blessed my life remarkably!  Your books are my little "bibles" that I carry with me everywhere and your audios accompany me on my walks, naps and nights before sleep!  You can't say enough things that I hear my own heart echoing!
I was diagnosed with stage 4 pancreatic cancer February 3, 2021 after being treated by four doctors for IBS and anxiety for over a year.  Not one of them even touched my stomach to determine the placement or intensity of the pain.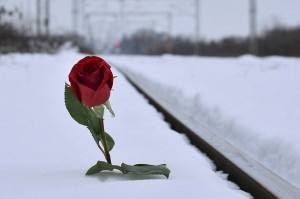 Two years prior I had lost my youngest brother at the age of 56 to alcoholism. He left a beautiful family of 4 lovely children and a wonderful wife and career behind him.  He was a functioning alcoholic, so no one knew how he died other than cardiac arrest. He also left behind a 96 year old mother who was so broken by his passing, and a 65 year old disabled brother who helps care for my mother. I went through a terrible grief period, even going to grief counseling to lessen the pain and guilt I felt for not being able to touch my little brother's heart and change his life. But I have finally learned a life lesson and that is that I could not have changed him.  It was not my job!
That said, automatically, my doctors assumed it was "anxiety" causing my terrible gut pain. It was relentless. By this time it had invaded my back and I was doubled over with pain! Two years to the day of my brother's death, I was diagnosed through an ultrasound endoscopy and numerous biopsies. The pancreas was filled with a cancerous tumor that had spread into the stomach creating a bleeding hole and had also metastasized into my liver. Surgery was out of the question. The doctors gave me a week or two to live……maybe two months IF I started chemo immediately!  I didn't like the oncologist at the hospital. A very cold, uncaring representation of a human being, let alone a cancer doctor. I decided I would not do chemo and take what would come.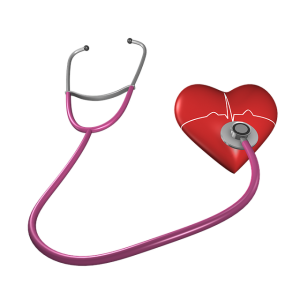 My son begged me to get a second opinion.  I did this for my children and I thank God I did.  I have a wonderful, loving, "huggy" oncologist who feels like part of my family!!  My granddaughters even write to him and beg him to "work harder" to make me well!  He hangs the letters in the office!  I'm taking heavy doses of various chemotherapies every other Tuesday for 8 hours through my port. I then take 5FU home for two days through a bag and my port.  My body has handled this process quite well, only getting nauseous on the first night, but they are constantly changing my nausea meds to be more effective.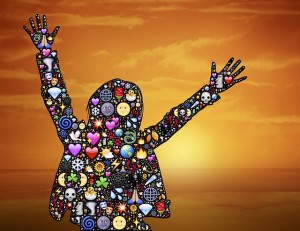 I have neuropathy in my hands and feet, but again my doctor has prescribed PT for this.  It helps me physically and emotionally.  My therapist and I chat constantly and it feels so cathartic!  I also have a wonderful support group of friends and family and my brother's passing has led me through a major spiritual journey that (even at the time) I knew God was preparing me for "something big" that I would need to be prepared for in my life! I tell myself daily that I CAN do this!! Like your books say, I accept my cancer as a blessing or a gift. It has changed me and those whom I love. I take nothing for granted!  Each breath is a gift from above and I have never felt more love in my heart than I have through this challenging time.  I am most grateful that this "hungry" disease has changed my heart into more love, compassion and empathy than was ever housed there in the past!  I WANT TO LIVE and I intend to do whatever is physically and mentally possible to do this! Thank you for being an integral part of my continuing journey and process! May God bless you and your work!
A grateful (cancer) patient ~
Bernie's Answer:
You are a survivor. One woman being treated for cancer told me, "I get out of the way and let it go to my tumor." She had no side effects to chemo or radiation.
People like her became one of Siegel's crazy patients and everyone loved caring for them. Love your life and your body.
Peace,
~ Bernie