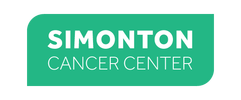 New!
Hybrid SCC Program
July 17-22, 2022
The Simonton Cancer Center has now re-opened its doors to our regular in-person retreat format, but this summer, we are also allowing those who cannot travel to join our intensive program, to attend a
Hybrid program via ZOOM.
Please note: This program is NOT our virtual online class.
This is our intensive 5 1/2 day retreat week where we educate, counsel, and learn with teachers, patients, and participants. Zoom participants are front and center and will be as actively involved as those physically here. It will be important to have your computer or iPad available, although we will be taking numerous breaks throughout the day.
In-person participants will be responsible for their lodging and meals. SCC can provide suggestions to nearby hotels and restaurants and will be happy to discuss your travel plans to make them as stress-free as possible. This will be held near Malibu, CA
For more information, please call
800 459 3424 or 818 879 7904
(Space is limited)