Question for Bernie:
I am writing with the hope that you may be able to suggest some help for my son who has been a paraplegic eight years. He has lower body neuropathy that is sometimes unrelenting, and because he is supposed to "not feel" his lower body, none of his doctors believe the sensations/pain/discomfort that he experiences most of the time.
He meditates, takes very few Rx pain medications, and knows his brain activity plays a big part in managing it. Any suggestions you can offer to help this 28 y/o man deal with being in a body where the spinal cord is damaged would be so appreciated. Thank you.
Bernie's Answer:
I have personal experience with paraplegia since my father- in- law was quadriplegic from a fall. He lived to be 97 years old and said that he felt whole as long as he experienced the love of those around him.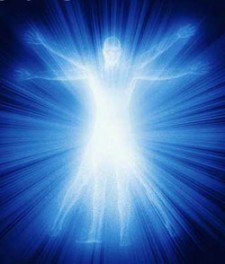 Surround your son with love and healing hands bringing him energy. Find an energy center at a nearby medical facility (many have them now) or an alternative medicine group that practices energy healing. Take your son there or find out if you can learn how to do this for him at home.
Ask him to love his body and life so his body will try to heal and keep him comfortable. He's already in touch with the knowledge that the Mind-Body-Spirit Connection is very real, so help him concentrate on finding ways to deepen his understanding of this truth and along with meditation, add creative visualization or guided imagery to his daily routine. Check on my website in the Catalog for some excellent CDs that could be very helpful.
There are many supplements that can help him feel better along with massage and physical therapy. Even if he has tried some of these tools before, go back to them and try to find really compassionate practitioners who will take the time your son needs to get free from feelings that his body is the enemy.
Contact www.lifeextension.com for advice on the appropriate supplements.
Finally, find your son a truly compassionate neurologist who hopefully has a lot of experience with patients in your son's present state. There is no one pattern that fits all people who are paraplegic, so keep looking until you find a neurologist who understands that and will listen and help.
Peace,
Bernie
---
Question for Bernie:
I have recently read your book A Book of Miracles and am now reading Love, Medicine and Miracles. I also have your CD, Healing Meditations. I love your messages and thank you.
I am 65 years old and I thought healthy and active. I was diagnosed with uterine cancer on June 4, 2012. I was in shock and very fearful. I had a pap test March 26th but wasn't told it was positive and actually thought I was going in for a colposcopy to have a small polyp removed. That was when I was told I have cancer.
After doing some energy healing around that shock, I immediately started on a holistic program with herbs, contacted my friend, an NP in Ottawa who does German New Medicine and homeopathic remedies and my Naturopath in Vancouver BC. I started on all sorts of remedies, and a detox. I am doing energy work with myself, healing codes, EFT visualizations, clearing old hurts, resentments, old negative images, unhealthy beliefs and memories.
I am so resistant to going the medical route of surgery then radiation and/ or chemo or whatever they will decide. I did have an appointment with the cancer clinic in Vancouver BC. I live up the coast from Vancouver in a beautiful small town of about 15,000. The doctor who saw me wants to do immediate surgery and perhaps radiation or chemo, depending on what they find. I apparently have Stage 1 cancer.
I just feel I would get into the mainstream medical system and end up doing exactly what they want. Perhaps I am projecting too much negativity into the system, and I would only need a hysterectomy and that would be it. After all, a lot of women have this surgery. But there is something keeping me from going ahead with this.
Bernie, I am getting a lot of pressure to get in and have this surgery and yet I feel somewhere deep inside of me that I don't want to do this. I believe the body can heal itself. I do experience some doubts and fear as to my decision and especially when I get comments from others, so I have told only a few people. I don't have the energy to deal with their fears plus my own or listen to anything negative. One thing that those who know constantly remind me of is that I am about to become a grandmother early this coming December. I have one daughter, who says to me "don't you want to be living for that!"
I have recently realized that the more I release my fear, and become aligned with healing and knowing deep down that I am being looked after by God and others, I feel positive, good, and trusting.
I am asking for your thoughts on taking the holistic route. I feel it takes a lot of courage, but I believe that I am not alone and am being supported.
Thank you. I so appreciate being able to write you.
Bernie's Answer:
You have to decide what is right for you no matter what the future outcome will be.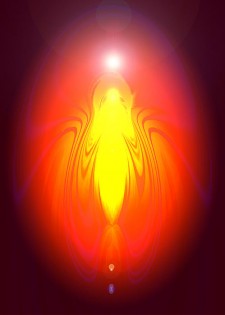 Think about how you want to heal versus trying not to die. As you know from reading some of my work, I encourage people to take a gentle, loving approach to their body and disease–healing your life versus waging a war against cancer.
Draw a picture of yourself in the operating room with colored crayons and email it to me. I have found that these illustrations do reveal if you know what the right thing for you will be. You need to remove conflict about treatment so your body can heal.
If you prepare yourself you can have surgery and more with no problems. To keep an open mind since you are now in the process of deciding which route to take right now, please get my CD entitled Getting Ready. Visualize going through treatment and doing beautifully with no side effects.
You can complement a curative surgery with all of the great holistic approaches you have in your life. Keep up the energy healing and use guided imagery to visualize being completely well again.
Love your life and body and have faith that you can create your own complete healing approach, taking the best there is to offer among all the healing arts. Think about mainstream medical treatment as the labor pains that will give you "self-birth," just as the labor pains of giving birth to a grandchild is endured for the blessing of a new life in your family.
I've included a quote from the great Carl Jung about the idea of knowing that all perspectives are equally valuable in our view of life.
Remember to send me your drawing.
Peace,
Bernie
Science is the tool of the Western mind and with it more doors can be opened than with bare hands. It is part and parcel of our knowledge and obscures our insight only when it holds that the understanding given by it is the only kind there is.
– C. G. Jung (1875-1961)