This week's Q&A Column is a little unusual because it is the full "thread" of a wonderful electronic conversation between one of our readers and me.  I think you will enjoy it and find it very inspirational.     – Bernie
---
Question for Bernie:  "Cancer Free in May of 1993"
Since the summer of 1992, I have hoped I would eventually find a way to thank you for saving my life.  The Stage 4 non-Hodgkins lymphoma I was treated for three years earlier returned with a vengeance and was intent on taking away my precious life.
This 44 year old defensive lineman was going to make a lonely goal line stand.  I was ready to fight.  I remember the feelings of anger and hatred I had for this disease.  I was pissed, frustrated, and lonely.  I felt a strong need to seek out survivors of cancer and find out what they did to get through their ordeal.  It was HOPE I was looking for.  Not knowing where to go to find these fortunate survivors my search was short lived and futile.
Then I mysteriously came into possession of your book, LOVE, MEDICINE and MIRACLES. Your book confirmed my long held belief in the mind/body connection.  Your book took me from knowledge of that connection to a full blown WHITE HOT undeniable belief and faith that I could be intimately involved in ridding my body of these lethal cells.
Though your book gave me hope, the real prize was the HOPE that was unleashed from within me.  I devoured this great book.  I drew my pictures, I meditated, I spent hours visualizing and reversing the course of this vile growth inside of me.  I can honestly say to you my total emotional, mental, physical, and subconscious energies were focused on becoming cancer FREE.  Remission was not an option.  From the day I opened your wonderful book, to June 14th, 1993, when the bone marrow results revealed I was cancer free, I was killing cancer cells.
During my two, one week chemo stays at the U of U, I spent as much time as I could on my feet walking laps on the oncology floor,  pushing my chemo cart and visualizing the lymphoma cells being dissolved, killed, and destroyed.  Ah!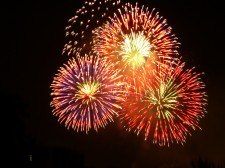 The radiation treatments meant to me a fireworks display.  I held tight to the handles, closed my eyes and visualized the cancer cells exploding inside my body.  I felt the tingles of energy when they were being nuked.  Ahhh!
It is a great story and I live a wonderful life.  I have recommended your book to many and will be buying more copies for Christmas gifts.  I reread your book often and use the techniques to maintain my health.  From a deeply grateful cancer free 66 year old, THANK YOU, THANK YOU, THANK YOU.
Bernie's Answer for "Cancer Free in May of 1993"
You saved your life not me.  I was the coach for the defense and you showed up for practice every day, day after day.
It was no mystery that you found my book—your unconscious made it possible.
Bless you man. You are very special…it's not easy to get guys to act the way you did.  I think you might enjoy my latest book, The Art of Healing: Uncovering Your Inner Wisdom and Potential for Self-Healing.
Bless you again,
Bernie
---
Question for Bernie:  Continuing "Cancer Free in May of 1993"
Bernie, I am so pleased that you received my email.  It is frustrating that so few really GET IT.  Thank you again.  I will order your new book.
You have reached so many.  For me, it was certainly true that "when the student is ready, the teacher appears."

Bernie's Answer:  Continuing "Cancer Free in May of 1993"
Amen and thank you for sharing your amazing story.  Your victory, along with those of others, sustains me.
Bernie
---
Question for Bernie:  Continuing "Cancer Free in May of 1993"
From my late, great coach, "A football game lasts 60 minutes, but the memories last a lifetime." The mental toughness he instilled in me, the ethics acquired from my parents, and the inspiration I get from you, Bernie, have given me a strength and confidence to pro-actively face any obstacle.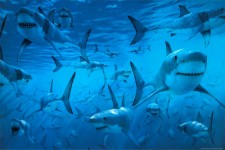 I knew in my battle with cancer that failure meant death.  I would not leave anything but destroyed, dead and motionless cancer cells in my body.  My memories of my bout with cancer will last for eternity.
I like to surf and love the ocean.  I am in awe of sharks, truly an awesome predator.  I still visualize them patrolling my immune system, eating a diet of cancer cells.  I want everyone to have what I have, and be able to refer to their bout with cancer as one of the greatest blessings of their life, as I do.
Bernie's Answer:  Continuing "Cancer Free in May of 1993"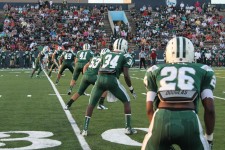 You got it, all right.  The player of the year is you.  Many are filled with guilt, blame, and shame.  They grew up with the message not to fail again, so they are afraid to even try. This is what a football player who had cancer told his teammates at Colgate, my alma mater:
"When I was playing, I thought that I gave everything I had on every play, but now that I'm not playing, I know I didn't.  So don't leave it in here, leave it all out there on the field." After his amazing pep talk, Colgate went out and upset Army!
Bernie