Question for Bernie:
Hi Bernie,
When I was 12, I came with my mother to one of your workshops in El Paso, TX.  That was about 25 years ago.  After hearing you speak and after reading your books, I decided to become a physician and a medical oncologist.  I now work with Texas Oncologist in Austin, TX.  What I have learned from you has helped me to be a better physician and human being.  My patients have helped to teach me about compassion and the resilience of the human spirit.  I want you to know how much you positively influenced my life.  I thank you.
Bernie's Answer:
Bless you. This is a gift to me.
If you haven't had the chance yet, please read my book The Art of Healing—Uncovering Your Inner Wisdom and Potential for Self-Healing. The patients' drawings open a whole new world of consciousness and can help to power their minds and bodies to positively affect treatment results and side effects and more.
Peace, love, and healing,
Bernie
---
Question for Bernie:
Hello Bernie,
I have just read A Book of Miracles, and in it you mention visualizing your white blood cells destroying your disease. I'd like to buy the CD of yours for healing immunity, however would it help me? I have Lupus and asthma, so I think I need to visualize something different than the immune system destroying the disease, since my system is attacking me. Any ideas what I could visualize, and do you think your CD would be appropriate for me?
Thank you very much. I was profoundly moved by your book.
Bernie's Answer:
I don't destroy disease, I eliminate it. Most of us are not killers, so healing through loving our lives and bodies is what we respond positively to.
We do not empower the disease by fighting it, but instead create an environment where the disease cannot thrive, and so, is eliminated.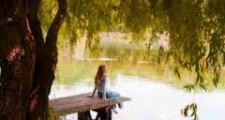 Visualize loving your body and life—and say it out loud while awake. Tell your white cells to stop hurting you and your body. Tell them you will express your anger to those who do not respect you or treat you properly, so that your white cells will not attack you any longer, but instead they will once again protect you.
Ask yourself what words describe your experience of illness and eliminate from your life anything which fits the negative words you come up with.
Look over the titles of my CD's on the website and pick what feels best for you to quiet your mind and heal your life and body.
Let love into your life and have faith and things will change.
Peace, love, and healing
Bernie
---
Question for Bernie:
Hello,
I am resolving from developmental and incidental trauma with attachment issues. I am self-healing. Somehow I am struggling a bit with coming into contact with my guide. Could you please advise me how to get I touch with him?
Is there a simple step instruction I could follow or hypnosis? I have been advised to imagine that he exists, but somehow this is not enough for me to get in touch with that part of myself. I would appreciate any advice. Thank you.
Bernie's Answer: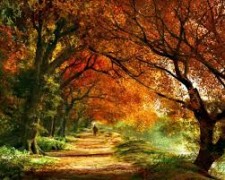 Meditate and quiet your mind.  Go on a walk and meet someone on the path where you are walking—ask his or her name and if they would be your guide.
I have CDs with meditations which may help you do it:
https://berniesiegelmd.com/products-page/audiobooks-cds/
Peace, love, and healing,
Bernie
Continuing with questioner's response to Bernie's first answer:
Question continued:
Wow, you responded to me? This is very cool! Which one is it? You have few there. I live in the UK and I would prefer a download rather than needing to wait for the cd. Super thank you.
Bernie's Answer continued:
I don't know if what I said is on any of them—I can't recall.
Play some slow classical baroque music, close your eyes, and let it happen.
Question continued:
Thank you! It worked. I was trying to do it for the past 6 months and somehow I was not able to. But having someone tell me to "just do it" believing I can….made all the difference. This confirms my suspicion that trying to believe enough, just on my own, to heal can only get me so far, but having someone else believe that it is easy and simple to do and that I can do it makes it happen effortlessly.
This is what I saw, my diary entry:

"I have finally met my guide. I sent email to Dr. Bernie Siegel asking him for advice how to do that. He told me to play some classical baroque music, close my eyes and let it happen. Baroque music did not work on me, but this one did: https://www.youtube.com/watch?v=hth9brSEye0&t=51sser ."
Thank you. I felt that you would help me move forward with this one. Even a little connection can go a very long way in helping people, and you are doing magnificent work—and I am forever grateful.
Bernie's Answer continued:
Your guide is always with you. Listen for the voice and messages.
Peace, love, and healing,
Bernie