Question for Bernie:
Sorry to bother you. I'm just upset because I can't stop licking my mouth, and now my lips are all red and chapped.  I'm out of Vaseline, and I've been running around since 2 o'clock this afternoon finally eating something.
I think I looked in the mirror and saw what my Future is going to be. I went to the cancer group today and when my cousin told me to not tell my dad I have cancer, it made me realize that that is what I have.
Bernie's Answer:
Read my book, Love, Medicine & Miracles, and act like a survivor. Your brain is your problem, not the cancer.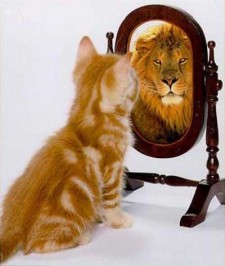 Tell your father whatever you want to, and ask him to tell you how to live to be 96. You are wasting your life's time. When people start doing what makes them feel good with the time they have left, they don't die when everyone expected them to.
Grow up, be reborn. This is a tough time, but pay attention to your heart's desires and what you want to do. Stop being a submissive sufferer worrying about everybody else.
Where the cancer is located within your body is telling you to give birth to a new life and a new self. Life has labor pains, and they are worthwhile when you create a new self.
Peace,
Bernie