Question Follow-up for Bernie from Q&A of Last Week (August 27, 2018):

Thank you, Bernie. Miraculously my dad was very alert tonight when I got here to the hospice, so I could tell him your message, and he was so comforted. It meant so much to him.
We are not sure how much longer he will be awake, and so it was amazing that you replied so quickly and we could share that moment. Thank you from the bottom of my heart.
Bernie's Answer: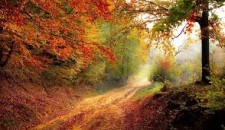 Your dad will always hear you even in a coma, so keep talking to him and loving him. Remind him that his love will always be with you.
Tell him that, after he leaves his body, he can send you signs that all is well, and he is together again with his loved ones.  You can also tell him that I told you pennies from heaven are special.
Peace,
Bernie