Question for Bernie:
Hi Bernie (Bonus Dad),
Wishing you a Very Happy Father's Day, to my Bonus Dad!
I also wanted to thank you for having such a terrific support group for people living with cancer. Since attending your group, I've taken a walk outside every day (except for today, my allergy symptoms have been strong, but I plan to walk tomorrow). Your group is encouraging and positive. I look forward to next month's group.
I hope you are having a terrific weekend.
Kind regards.
Bernie's Response:
Hugs to you
Tell your body you are not allergic anymore; visualize being exposed to allergens and having no reaction.
It works.
Peace,
Bernie
FOLLOW-UP FOR BERNIE:
Hi Bernie,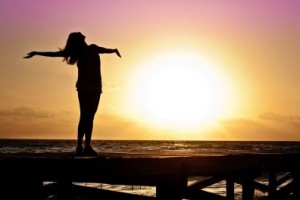 GREAT news today!!!!
I saw the oncologist. She checked my tumor markers. I am down from 149 – down to 109.
Bernie – they took my tumor markers a month ago; DOWN 40 POINTS IN A MONTH.
I Love You Bonus Dad!!!!!