Hi Bernie,
Happy New Year! I hope your physical therapy is going well, and that you are enjoying the start of the new year.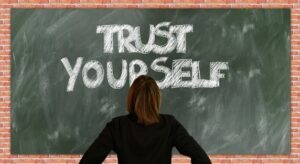 Over the past 2 months, my tumor markers have gone up 9 points. The lowest they've been was 47 – that's when my oncologist said she was optimistic. NOW they are at 60. In February, I have to have my regular checkup PET scan, and also do 2 MRIs of the spine to check out spots that lit up on the last PET, and I've had compressed spinal fractures that are healing.
I restarted doing your naked in front of a mirror exercise three days ago–doing it every night. I don't say anything, just send love. For the past 2 nights, I've slept naked too. I pushed back 3 times over the past 3 days when different people were not respecting my boundaries in different ways. I didn't yell, simply made it clear I wasn't going to accept how they were acting. So I think the mirror exercise is working.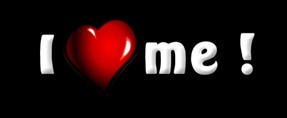 I have to admit I'm worried about the tumor markers. I was headed in a great direction. I've been going through a stressful time; I'm moving a couple towns away in a few weeks and preparing for that has been stressful. I also had to face reality – my brother just does not love and accept me; he is extraordinarily critical and will always say unkind and not accurate things about my mental health diagnosis. I know they are not accurate because my mental health professional interacts with him and says he is not accurate, and I trust her to be honest with me. In this year I am going to significantly reduce the time and interaction I have with my brother. He re-entered my life with my Mom's death 3 years ago, and no matter how I've tried to repair our relationship, he simply is not interested. So if he wants to try, the next move to make is his choice.
I welcome any suggestions. I'll admit I do feel frustrated. I drew a picture before getting my tumor markers this month and when I interpreted it, I felt like they were going to be lower (they'd gone up 3 points last month), so it was a huge surprise to have them go up 6 points. BUT I did miss 3 doses of my Ibrance at the end of this month because I was sick, maybe that affected my body chemistry, and maybe next month I'll see an improvement.
Thank you for listening and for being here Bernie. This is one heck of a journey to be on, glad you are here!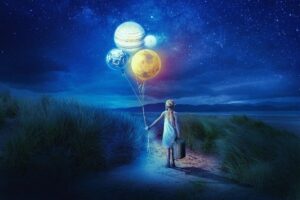 Bernie's Answer:
STOP WORRYING AND VISUALIZE WHAT YOU DESIRE, NOT WHAT YOU FEAR.
SAY "I LOVE YOU" TO YOUR BROTHER EVERY TIME YOU SEE HIM, AND THOSE OTHER PEOPLE TOO.
BELIEVE IN YOURSELF AND YOUR POTENTIAL.
Peace,
Bernie